ALLEN'S PICK 'N' MIX SHOWBAG
The Allen's Pick 'n' Mix Showbag
Choose 2 selections for $12 or 4 selections for $20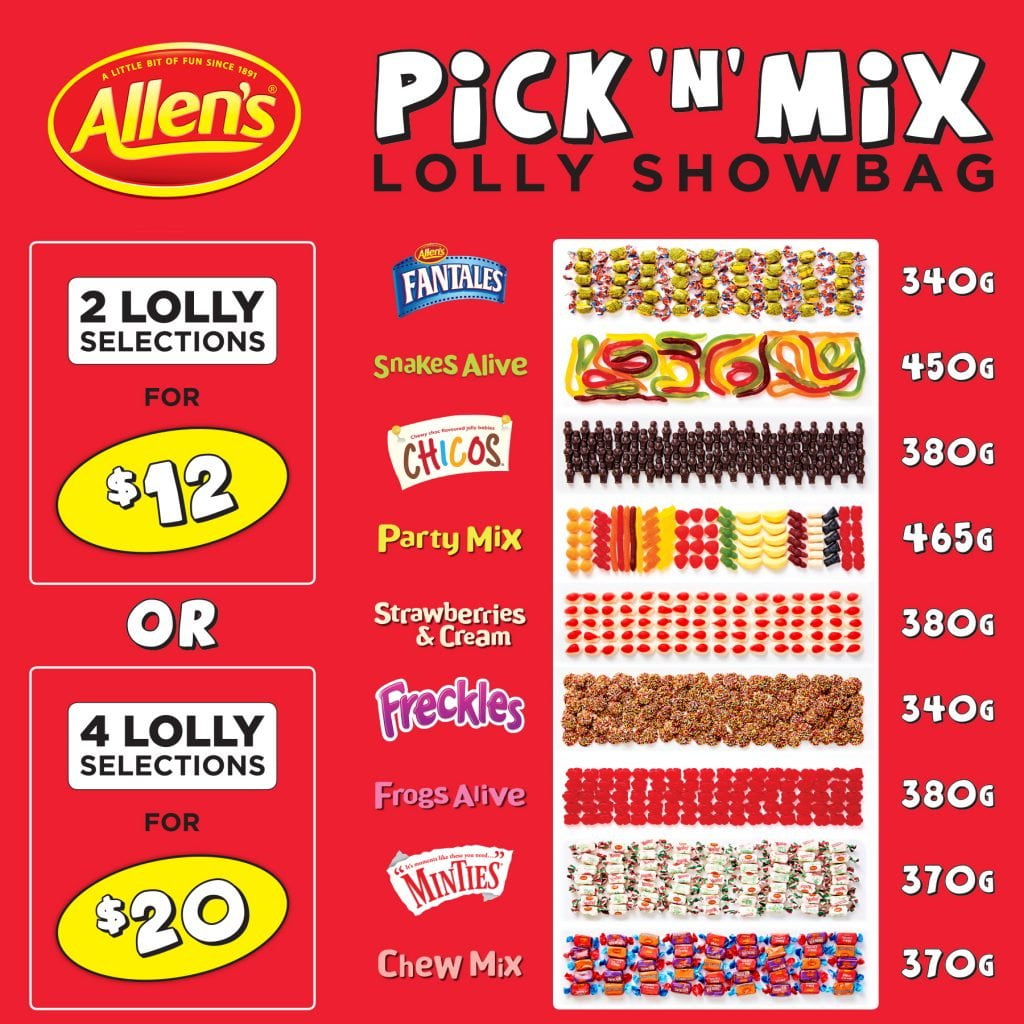 A 'build-your-own' Showbag. Pick and mix your favourite Allen's treats and create your own Showbag.
Choose 2 selections for $12 or 4 selections for $20:
Minties 370g
Fantales 340g
Snakes Alive 450g
Allen's Party Mix 465g
Chicos 380g
Strawberries and Cream 380g
Frogs Alive 380g
Freckles 340g
Chew Mix 370g
*Note - Please note our showbags are available at the Royal Shows. Contents may vary. Vouchers may require a minimum spend.

Sign up to our emails for access to prizes, insider tips and exclusive access to Showbag must-know news.
Follow us for access to exclusive offers, competitions and behind the scenes access to the wonderful world of Showbags.