ALLEN'S PICK 'N' MIX SHOWBAG
The Allen's Pick 'n' Mix Showbag
Choose 2 selections for $12 or 4 selections for $20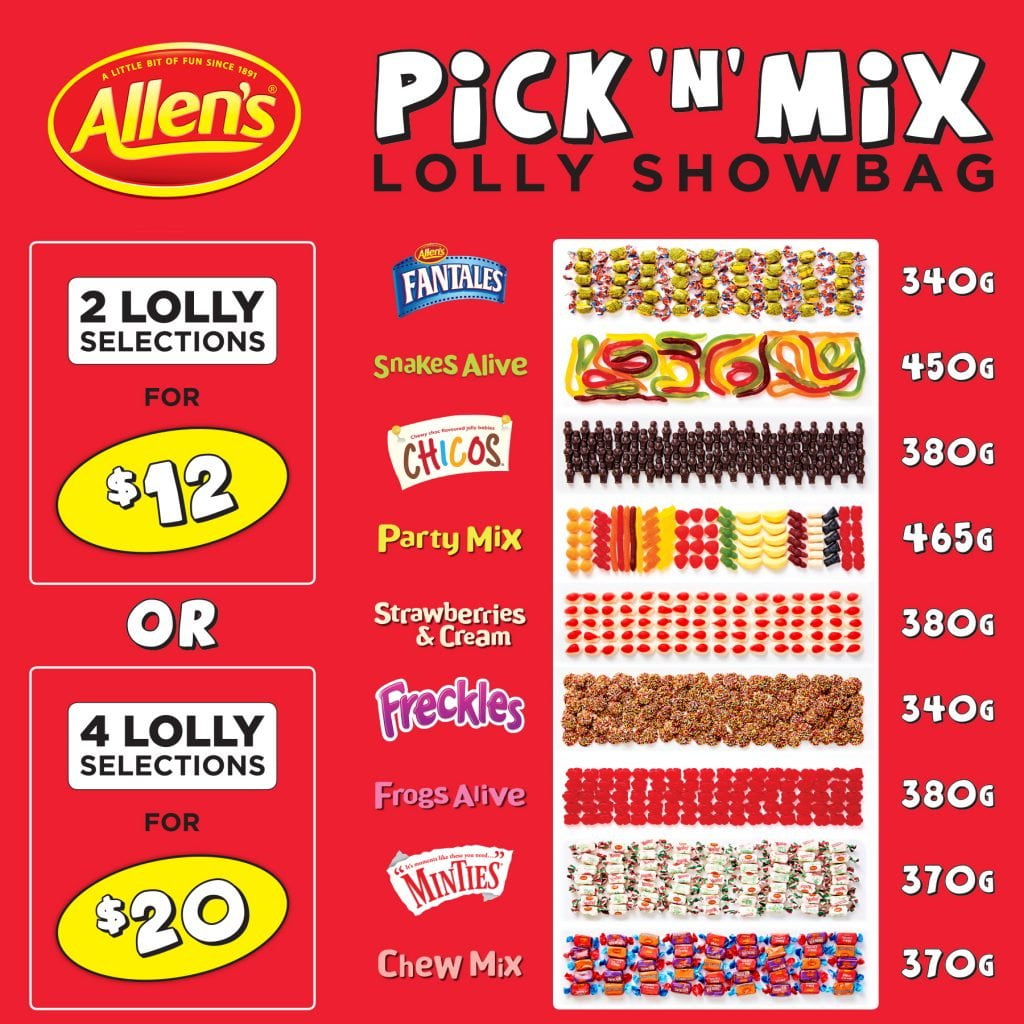 A 'build-your-own' Showbag. Pick and mix your favourite Allen's treats and create your own Showbag.
Choose 2 selections for $12 or 4 selections for $20:
Allen's Minties 370g
Allen's Fantales 340g
Allen's Snakes Alive 450g
Allen's Party Mix 465g
Allen's Chicos 380g
Allen's Strawberries and Cream 1380g
Allen's Frogs Alive 380g
Allen's Freckles 340g
Allen's Chewmix 370g
*Note - Please note our showbags are available at the Royal Shows. Contents may vary. Vouchers may require a minimum spend.

Unfortunately the Allen's Pick n Mix Showbag isn't available to purchase online. Please shop our full range online now.
Sign up to our emails for access to prizes, insider tips and exclusive access to Showbag must-know news.
Follow us for access to exclusive offers, competitions and behind the scenes access to the wonderful world of Showbags.