AUSTRALIAN WOMEN'S WEEKLY SHOWBAG | ADELAIDE SHOW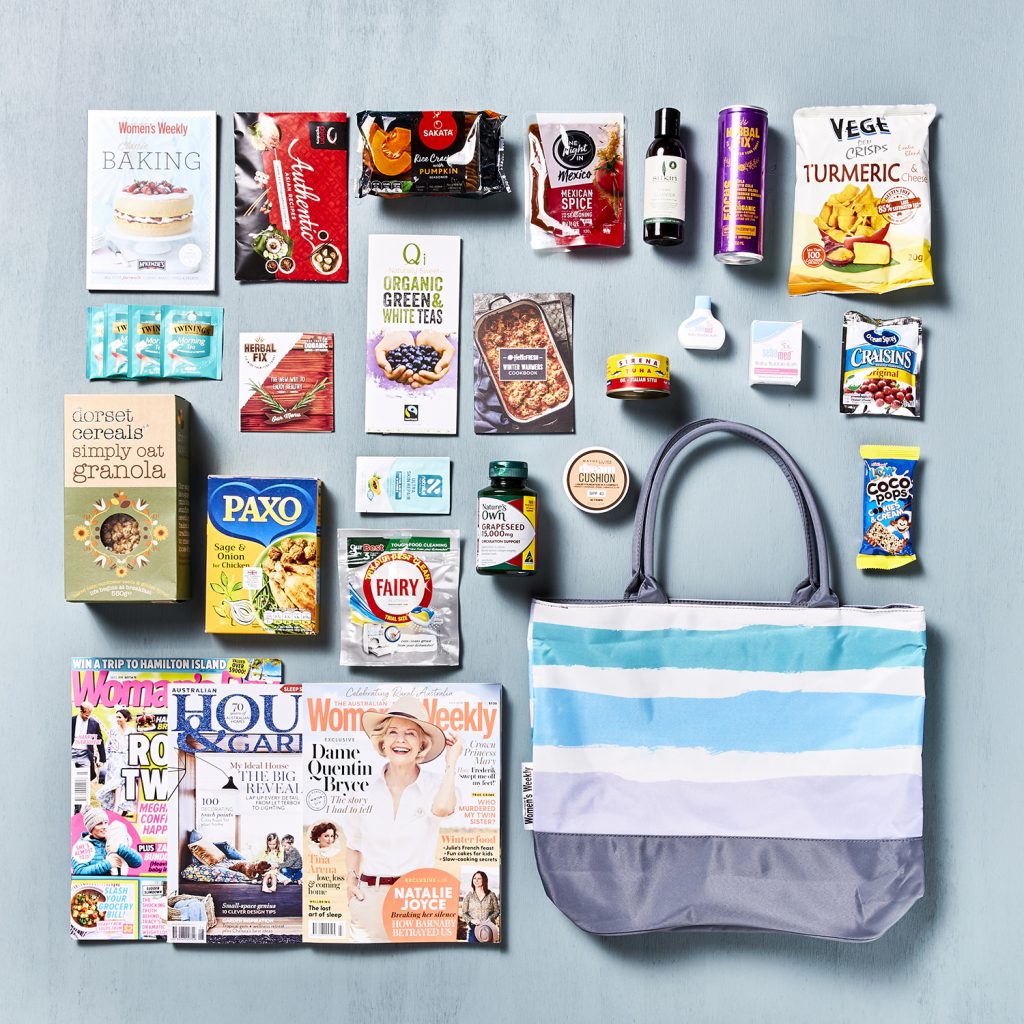 Save
Save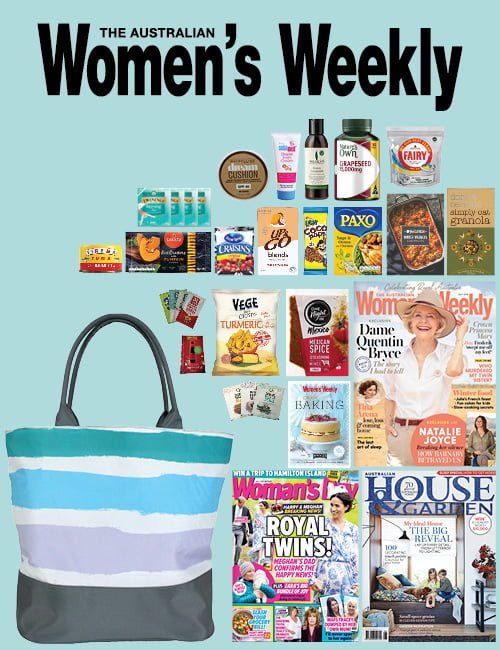 Brought to you by Australia's most iconic woman's magazine; The Australian Women's Weekly Showbag is one of our longest running and most popular showbags. You get 4 of the best women's mags alongside a selection of food, household and beauty samples, the AWW Showbag is the best value at the show.
Showbag Contents:
Australian Women's Weekly Tote Bag
Australian Women's Weekly (Current Issue)
House & Garden (Current Issue)
Woman's Day (Current Issue)
Sukin Cream Cleanser 125ml
Maybelline Dream Cushion Foundation
Nature's Own Grapeseed 15000mg ~ 180 tablets
Natralus Essential Beauty Pack
Sebamed Baby Product
Turmeric Vege Chips 20g
Ocean Spray Craisins 32g
40 page Australian Women's Weekly Classic Baking Book
One Night in Mexico - Mexican Spice Seasoning 120g
LCMs Coco Pops Cookies & Cream bar 22g
Dorset Cereals Simply Oat Granola 550g
Sirena Tuna Oil ~Italian Style 95g
Sakata Rice Crackers with Pumpkin 50g
Paxo Sage & Onion Stuffing Mix 190g
Sanitarium UP&GO blends Mango + Coconut 250ml
Qi Tea Detox, Wellness and Relax Samples
Fairy Platinum Lemon Dishwasher tablets 3 pack
Twinings Morning Tea 4 x envelopes
LKK Panda Oyster Sauce Sachet 45g
Abe's Vegemite Bagel Bites 15g
Sebamed leaflet
Hello Fresh Winter Warmers Cookbook & $80 discount ($20 off 4 boxes)
Colgate Nature's Extracts Lemon & Aloe Vera Toothpaste 18g
Showbag Price: $18
Total Value: $239
*Note - Please note our showbags are available at the Royal Shows. Contents may vary. Vouchers may require a minimum spend.

Sign up to our emails for access to prizes, insider tips and exclusive access to Showbag must-know news.
GET A LITTLE SOCIAL
Follow us for access to exclusive offers, competitions and behind the scenes access to the wonderful world of Showbags.