AUSTRALIAN WOMEN'S WEEKLY SHOWBAG | CANBERRA 2020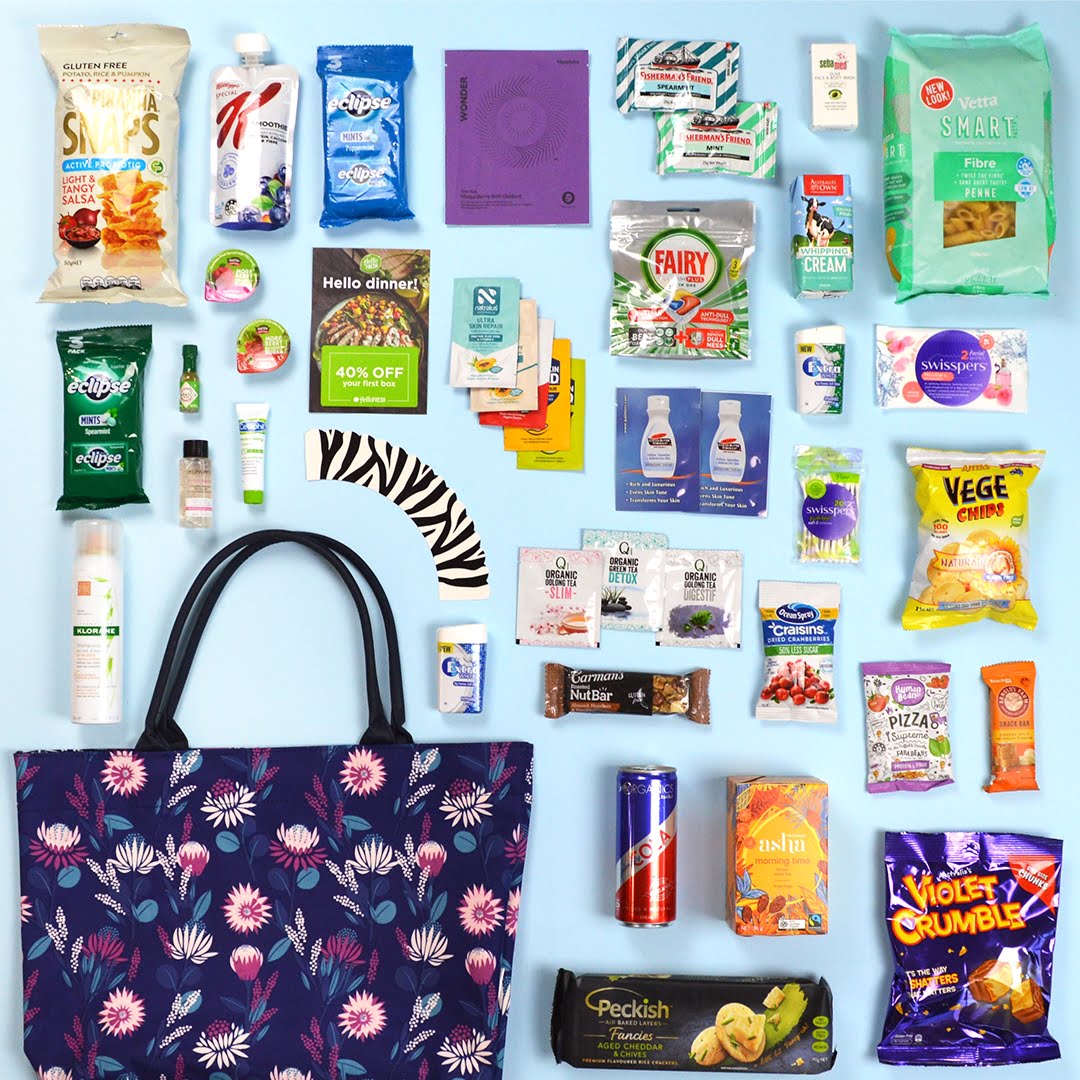 The Australian Women's Weekly Showbag is Australia's most iconic and trusted woman's magazine. The Australian Women's Weekly Showbag is no different and is one of our classics. It includes the best women's mags and a range of household, food and beauty samples to try. The AWW Showbag is amazing value! Find us at the Royal Canberra Show 28 February – 1 March 2020
Showbag Contents:
Australian Women's Weekly Tote Bag
House & Garden Magazine (Current Issue)
AWW (Current Issue)
Woman's Day (Current Issue)
Klorane Dry Shampoo Oat Milk 150ml
Pirahna Snaps 50g
Organics by Red Bull 250ml
Australia's Own Whipping Cream UHT 200ml
Ocean Spray Low Sugar Craisins 30g
Fisherman's Friend 99% Sugar Free Peppermint Freshmints 25g
Fisherman's Friend 99% Sugar Free Spearmint Freshmints 25g
Carmans Dark Almond, Hazelnut & Vanilla Protein Bar 35g
Fairy Platinum Plus Lemon Dishwashing Tablets 15pk
Tabasco Green Jalapeno Sauce 3.7ml
Natvia Strawberry Spread 12g
Natvia Raspberry Spread 12g
Arnold's Farm Snack Bar 35g
Qi Tea Sample Pack
Hello Fresh Voucher
Cetaphil Moisturising Cream 10g
Dr Lewinn's Vitamin Infused Micellar Water 30mL
Haruharu Prologue Maqui Berry Soothing Sheet Mask
Human Bean Co Faba Beans
Natralus Packs
Peckish Fancies
Savvy Cupcake Wrapper
Sebamed Body & Face Wash 20mL
Special K Smoothie 140g
Swisspers Cotton Tips 20pk
Swisspers Rosewater Wipes 2pk
Twinings Morning Time Tea 20pk
Vege Chips
Vetta Smart Fibre Penne Pasta
Violet Crumble 100g
Showbag Price: $18
Retail Value: $68
*Note - Please note our showbags are available at the Royal Shows. Contents may vary. Vouchers may require a minimum spend.

Sign up to our emails for access to prizes, insider tips and exclusive access to Showbag must-know news.
Follow us for access to exclusive offers, competitions and behind the scenes access to the wonderful world of Showbags.