BERTIE BEETLE BLUE SHOWBAG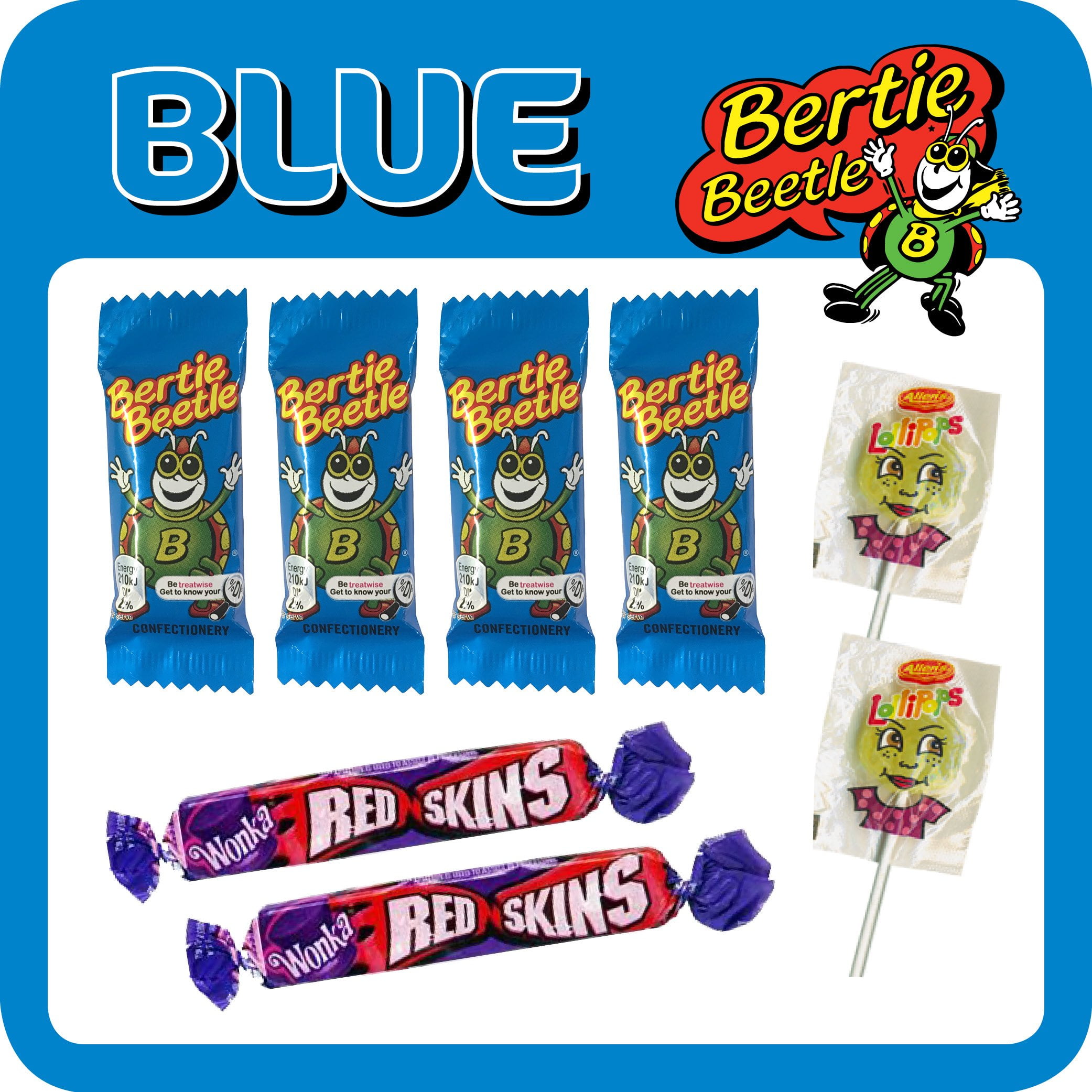 The showbag that needs no introduction. Bertie Beetle is one of the longest running showbags and a favourite for old and young. For $2, you get four Bertie Beetle chocolates, two Wonka Redskins and two Allen's Lollipops.
Bertie Beetle Blue Showbag Contents:
4 x Bertie Beetle 10g
2 x Wonka Redskin Stick 11.5g
2 x Allen's Lollipops 7.5g
Showbag Price: $2.00
Total Retail Value: $4.00
*Note - Please note our showbags are available at the Royal Shows. Contents may vary. Vouchers may require a minimum spend.

Sign up to our emails for access to prizes, insider tips and exclusive access to Showbag must-know news.
GET A LITTLE SOCIAL
Follow us for access to exclusive offers, competitions and behind the scenes access to the wonderful world of Showbags.