BERTIE BEETLE BONANZA SHOWBAG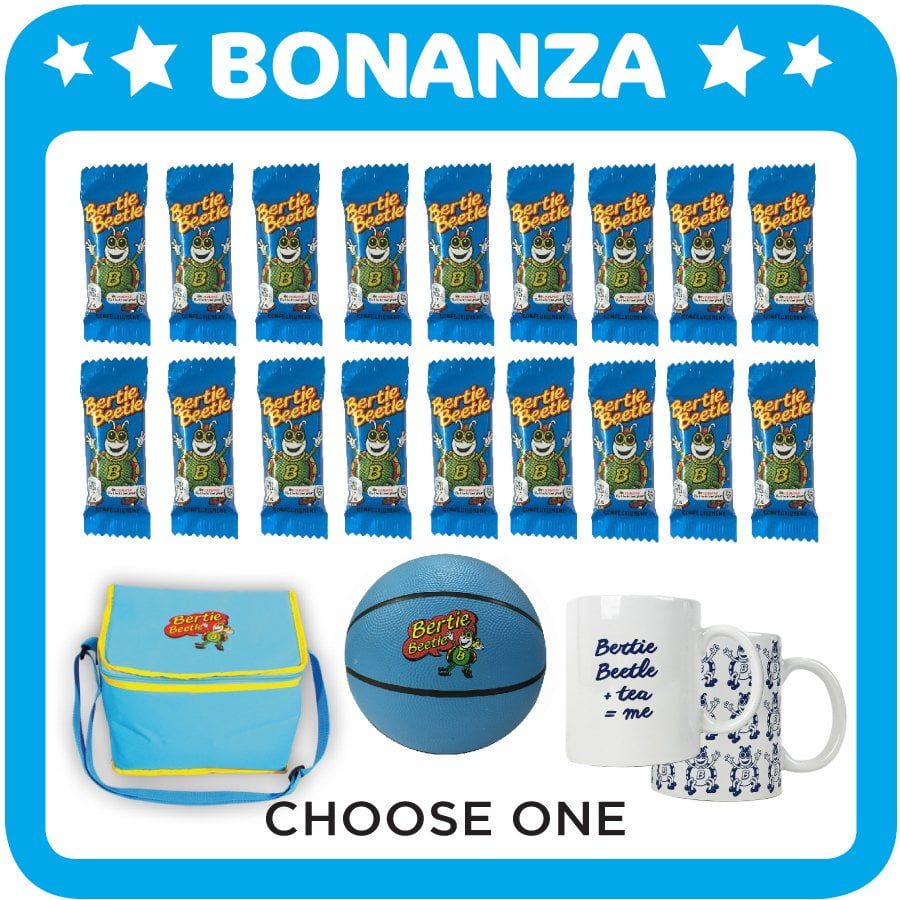 Did you know? The Bertie Beetle Bonanza Showbag was created to celebrate the 40th Anniversary of Bertie Beetle (in 2003). Bertie is now over 50!
Bertie Beetle Bonanza Showbag Contents:
18 x Bertie Beetle 10g
Choose one: Bertie Beetle Cooler Bag, Basketball or Mug Set
Showbag Price: $12.00
Total Retail Value: $34.40
Sign up to our emails for access to prizes, insider tips and exclusive access to Showbag must-know news.
Follow us for access to exclusive offers, competitions and behind the scenes access to the wonderful world of Showbags.