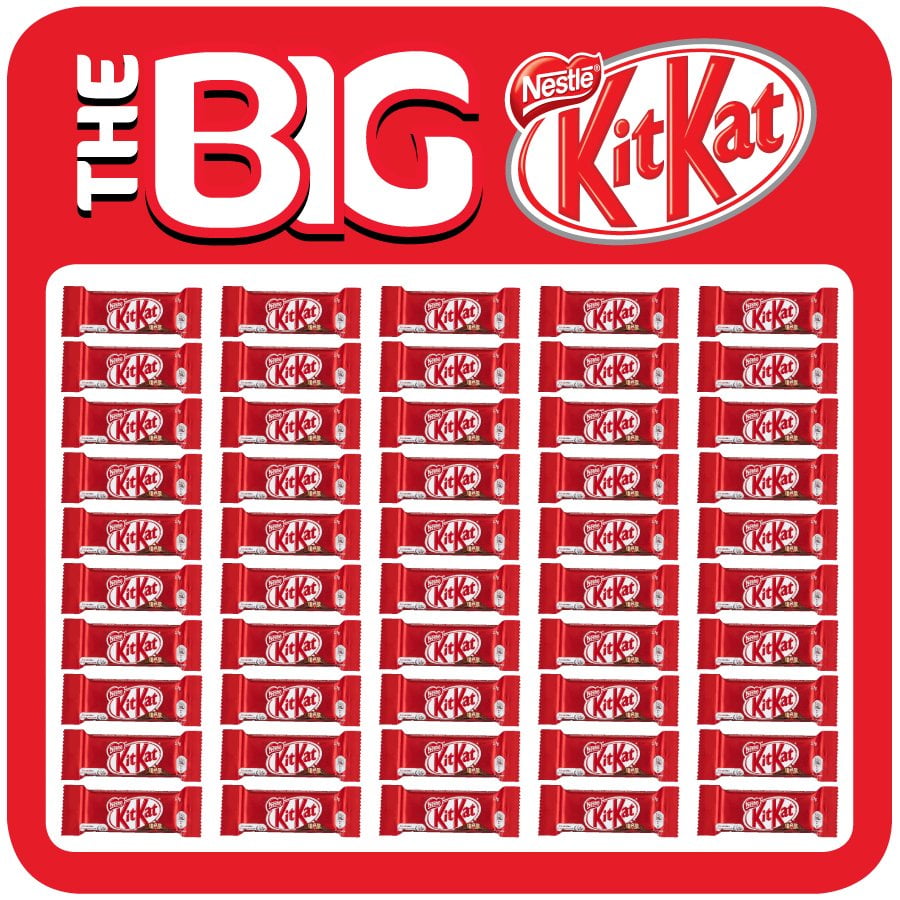 To be clear, this is not JUST a Kit Kat Showbag, this is the BIG Kit Kat Showbag. This is a whole other ball game for only the most serious Kit Kat lovers. For $18 you get 50 (yes 50) mini Kit Kats.  Obviously this is incredible value.
Showbag Contents:
50 x Mini Kit Kat 17g
Yep, 50.
Showbag Price: $20.00
Total Retail Value: $25.00
Unfortunately the Kit Kat Showbag isn't available to purchase online. Please shop our full range online now.
We do have the $15 Kit Kat Showbag available to purchase online!
Sign up to our emails for access to prizes, insider tips and exclusive access to Showbag must-know news.
Follow us for access to exclusive offers, competitions and behind the scenes access to the wonderful world of Showbags.