Jonesy and Amanda's Jam Bag 2021
Jonesy and Amanda's Jam Bag
SYDNEY ROYAL EASTER SHOW 2021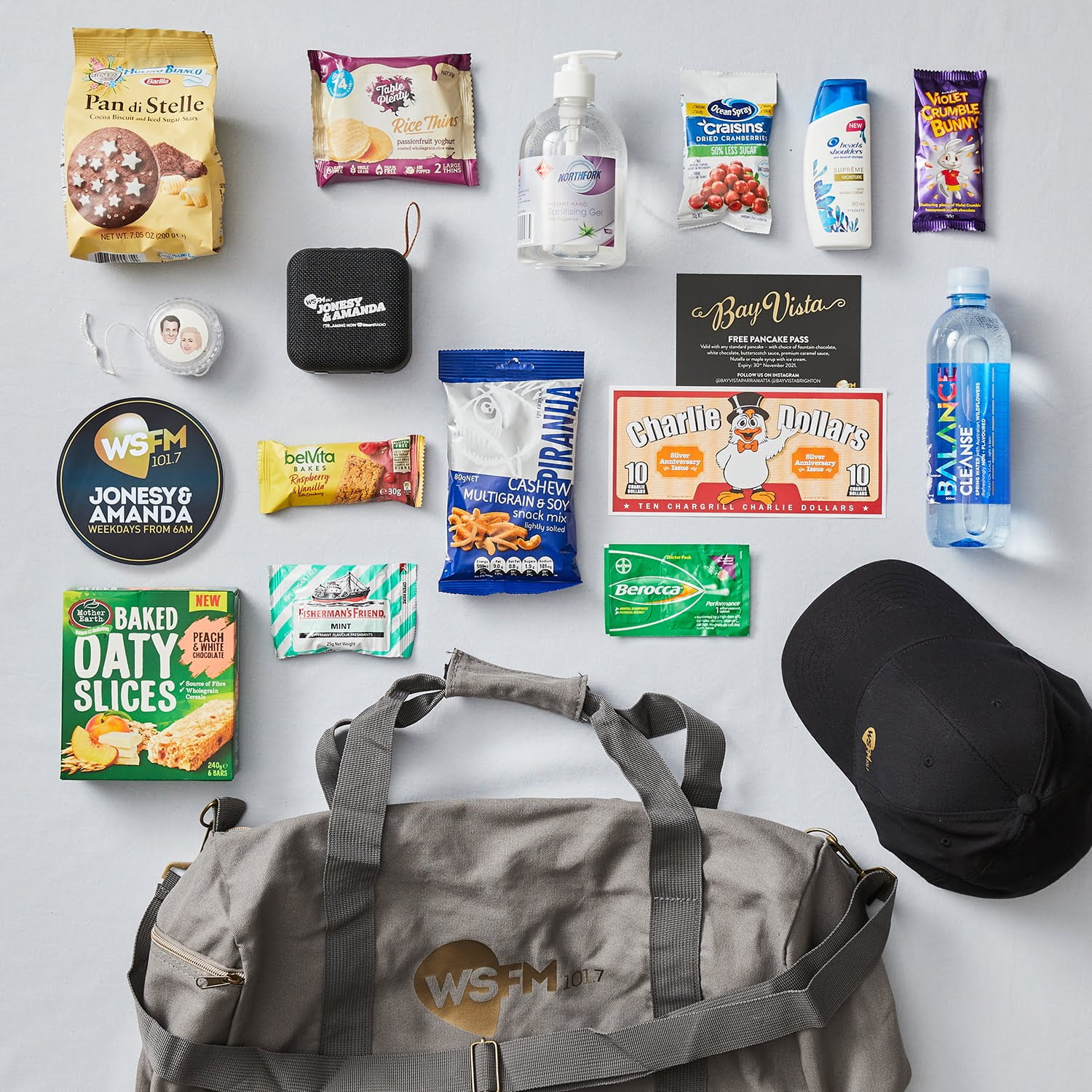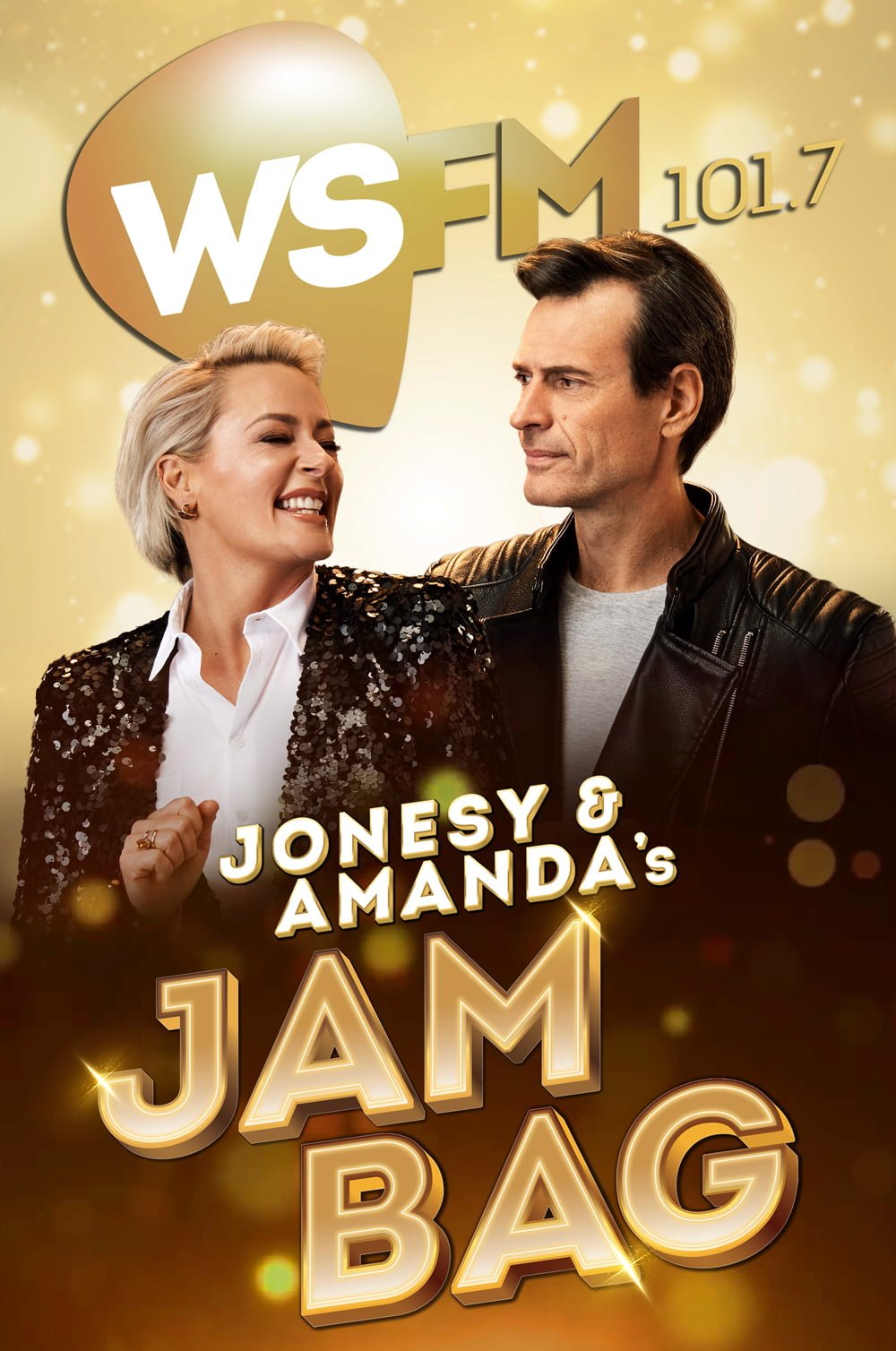 The WSFM showbag is no different to the station itself - a perfect combo of personality and relatable content. This showbag is full of pure gold (not literally but you get what we mean)...
Jonesy and Amanda's JAM Bag Contents:
WSFM Canvas Duffle Bag
WSFM Bluetooth Speaker
WSFM Cap
WSFM Jonesy & Amanda Yoyo
WSFM Jonesy & Amanda Car Window Sticker
Head & Shoulders Ultramen 80ml
PIRANHA CASHEW & MULTIGRAIN SOY SNACK MIX 80g
Northfork Instant Hand Sanitising Gel, Aloe Fragrance 500ml
Fisherman's Friend Sugar Free 25g
belVita Bakes Bar 30g
Violet Crumble Bunny 30g
Mulino Bianco Pan di Stelle Biscuits 200g
Mother Earth Baked Oaty Slices, Peach & White Chocolate 6 pack 240g
Balance Water - Balance & Cleanse 500ml
Craisins Dried Cranberrries 50% less sugar 30g
Table Of Plenty 2 x Rice Thins Passionfruit Yoghurt 30g
Berocca Raspberry Blackcurrant Sample Sachet
Bay Vista $20 Pancake Pass
Chargrill Charlie's $10 Voucher
Showbag Price: $28
Retail Value: $177
*Note - our showbags are available for sale at the Sydney Royal Easter Show 2021. To view our showbags available online visit www.showbagshop.com.au.
Sign up to our emails for access to prizes, insider tips and exclusive access to Showbag must-know news.
Follow us for access to exclusive offers, competitions and behind the scenes access to the wonderful world of Showbags.