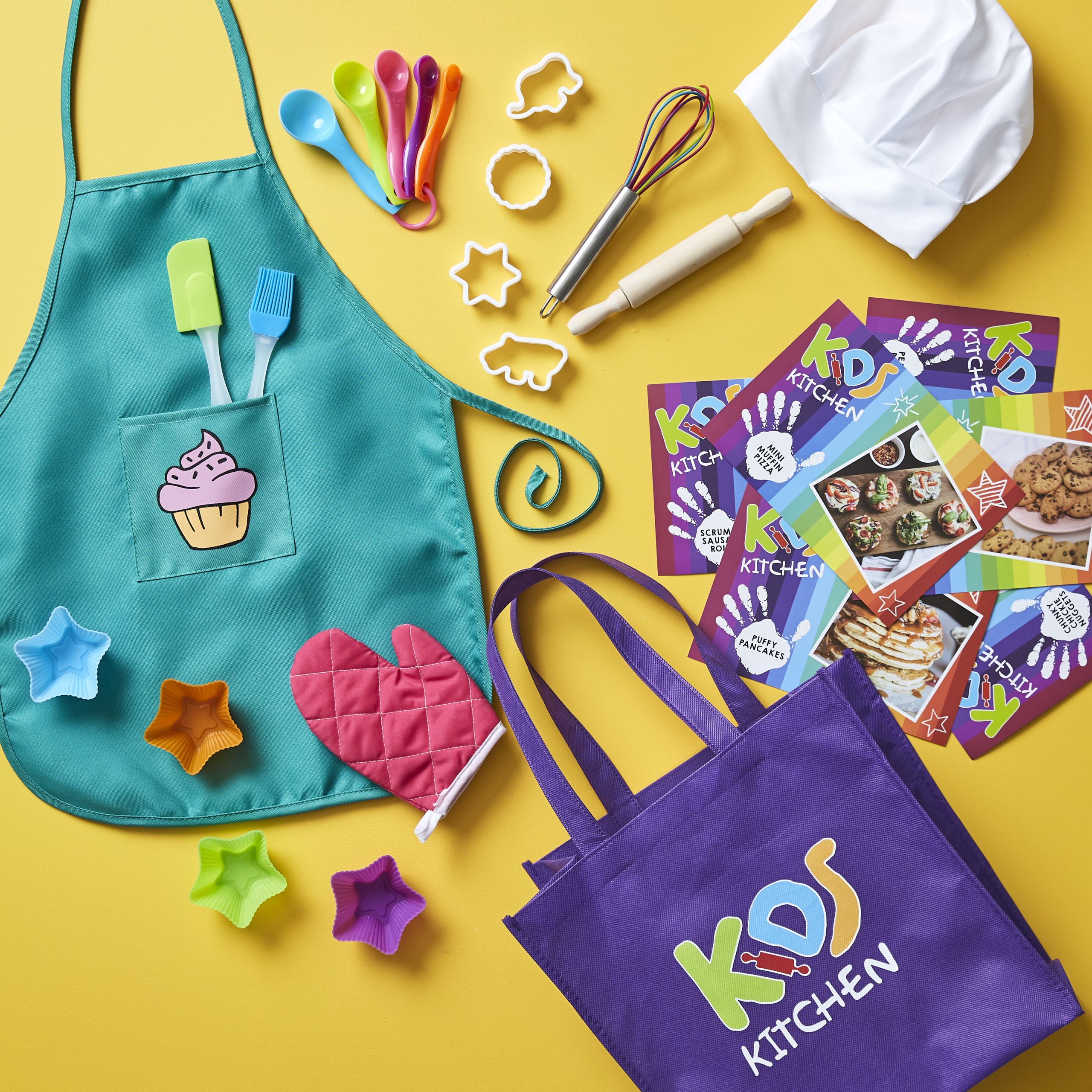 Calling all mini chefs! This showbag is for serious culinary kids who are looking to start or add to their kitchen collection. Includes a Chefs Hat, Oven Mitt, Cupcake wraps, measuring spoons, cookie setter set, pastry brush, roller, spatula, rainbow whisk alongside 6 kid-safe recipe cards.
Showbag Contents:
Kids Kitchen Shopping Bag
Kids Kitchen Chefs Hat
Kids Kitchen Apron
Kids Kitchen Oven Mitt
Kids Kitchen Food Safe Silicon Cupcake Wraps
Kids Kitchen Measuring Spoons
Kids Kitchen 6 piece Cookie Cutter Set
Kids Kitchen Silicone Pastry Brush
Kids Kitchen Silicone Roller
Kids Kitchen Silicone Spatula
Kids Kitchen Silicone Rainbow Whisk
Kids Kitchen 6 x Recipe Cards
Showbag Price: $22.00
Total Retail Value: $73.95
*Note - our showbags are available for sale at the Royal Shows. To view our showbags available online visit www.showbagshop.com.au.
Sign up to our emails for access to prizes, insider tips and exclusive access to Showbag must-know news.
Follow us for access to exclusive offers, competitions and behind the scenes access to the wonderful world of Showbags.