KYLE & JACKIE O'S WORLD FAMOUS SHOWBAG 2020 (KIIS 1056)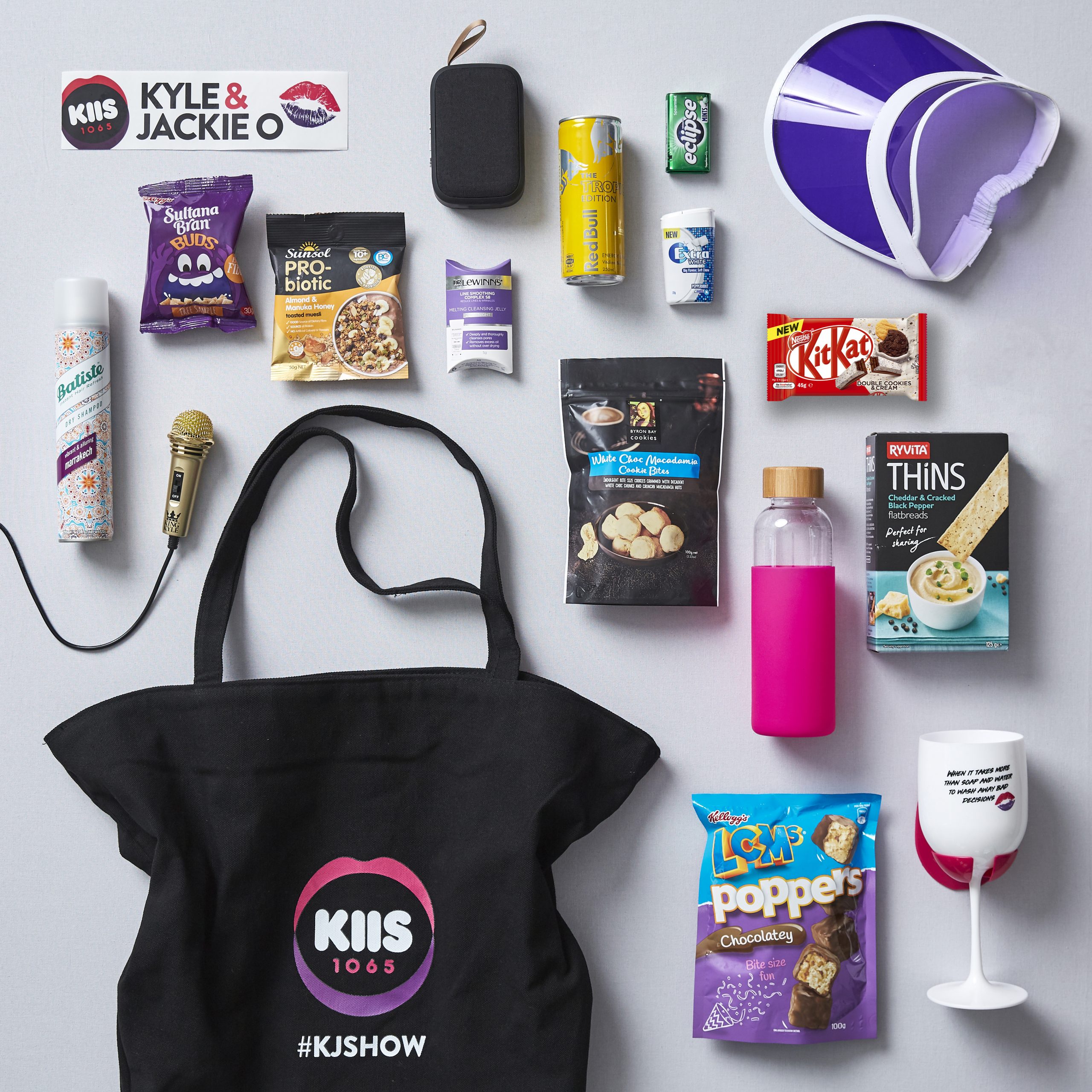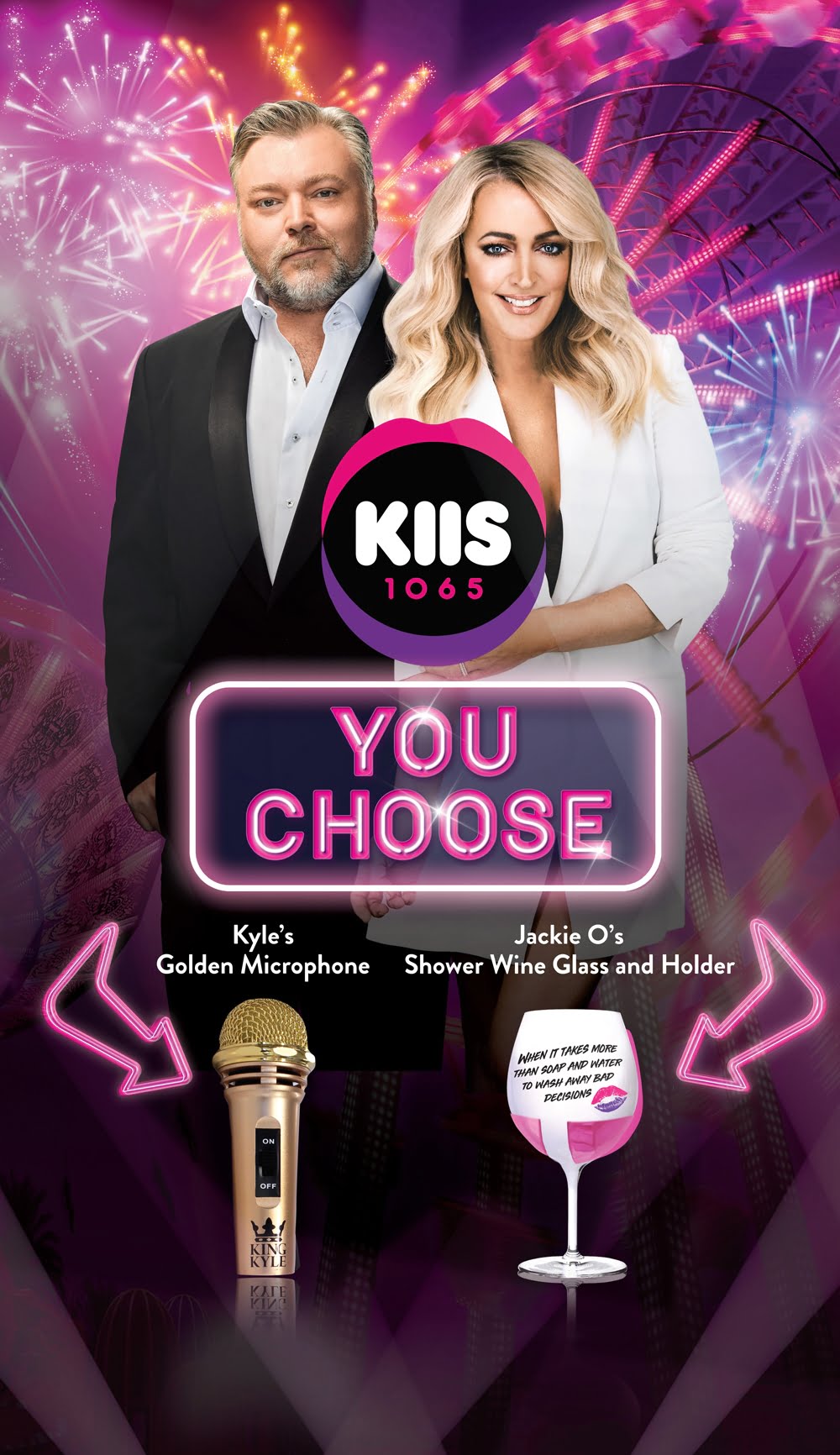 The King and Queen of radio are back with Kyle and Jackie O's World Famous Showbag. For only $30 you'll nab a bunch of epic merch (including a choice of hand-picked products from Kyle or Jackie O - what will you choose?!) alongside a range of sample products.
Kyle & Jackie O's World Famous Showbag Contents:
KIIS 1065 Canvas Tote Bag
Jackie O's Shower Wine Glass & Holder or King Kyle's Gold Karaoke Microphone
KIIS 1065 Water Bottle
KIIS 1065 Retro Beach Visor
KIIS 1065 Bumper Sticker
KIIS 1065 Bluetooth Speaker
Batiste Marrakech Dry Shampoo 200ml
Red Bull Editions 250ml
Extra White Soft Chew Peppermint 22g
Eclipse Spearmint Mints 3 Pack 51g
Byron Bay Cookies White Chocolate Macadamia Bites 100g
Ryvita THINS Cheddar & Cracked Black Pepper Flatbreads 125g
Kellogg's LCMs Poppers Chocolatey 100g
Kellogg's Sultana Bran Buds 30g
Kit Kat Double Cookies & Cream 45g
Bay Vista Free Pancake Voucher
Chargrilled Charlies $10 Voucher
EVENT Cinemas 2 for 1 Voucher
Showbag Price: $30
Retail Value: $193
The KIIS Showbag is not available to purchase online.
Sign up to our emails for access to prizes, insider tips and exclusive access to Showbag must-know news.
Follow us for access to exclusive offers, competitions and behind the scenes access to the wonderful world of Showbags.