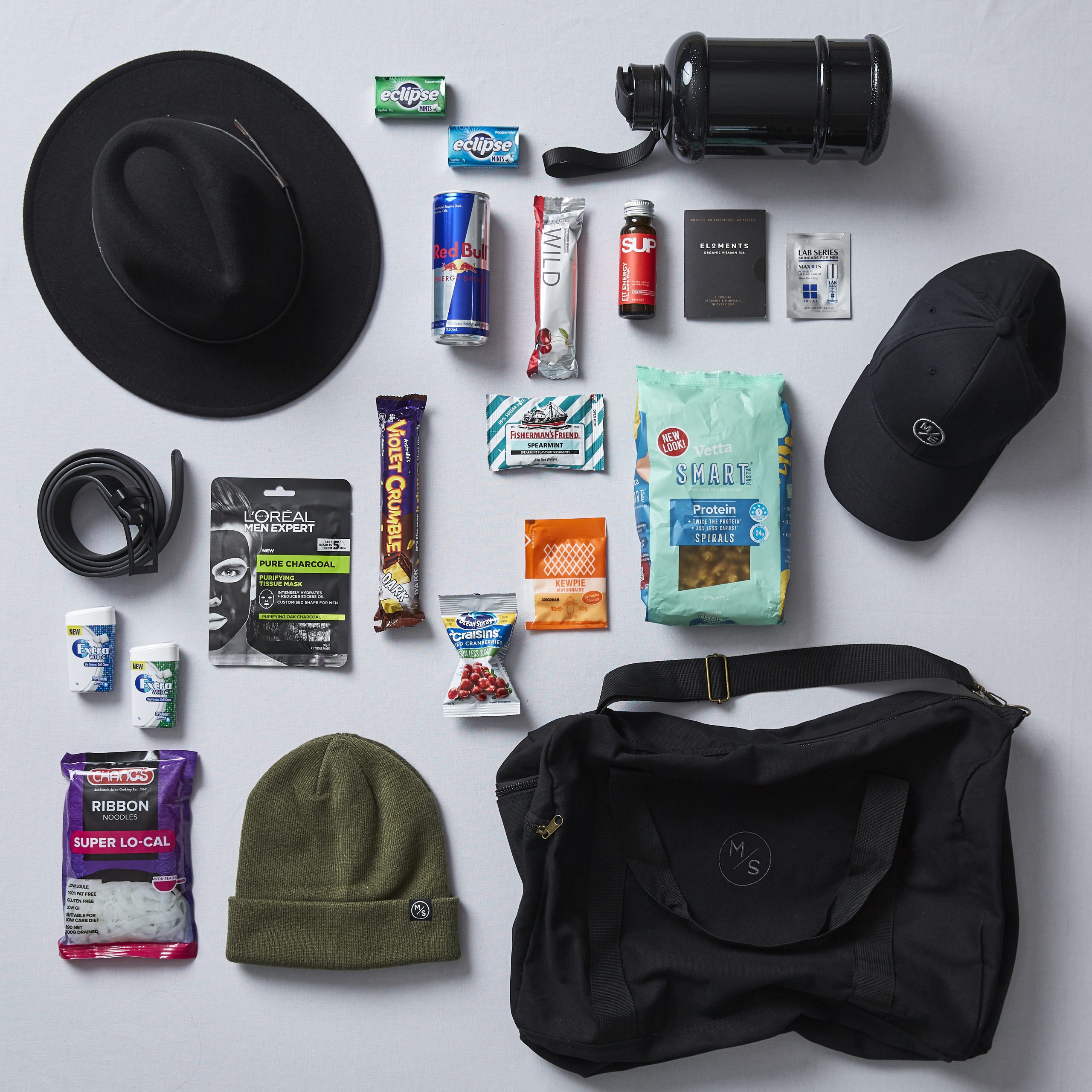 The Men's Style Showbag features a signature duffle bag, mammoth water bottle (perfect for the gym!), belt and a choice of hat (cap, beanie or felt brimmed hat).
Men's Style Showbag Contents:
Men's Style Canvas Duffle Bag
Men's Style Hat (Choose one)
Men's Style Water Bottle
Men's Style Belt (Choose size)
L'OREAL PARIS Men Expert Pure Charcoal Purifying Tissue Mask 30g
SHOT 1 SUP™ 50mL
LAB SERIES Skincare for Men
Red Bull Energy Drink 250ml
Chang's Ribbon Super Lo-Cal Noodles 390g
Violet Crumble DARK Bar 50g
Ocean Spray Craisins Low Sugar 30g
Fisherman's Friend 99% Sugar Free Freshmints 25g
Extra White Soft Chew Peppermint 22g
Extra White Soft Chew Spearmint 22g
Eclipse Peppermint Mints 3 Pack 51g
Eclipse Spearmint Mints 3 Pack 51g
Vetta Smart Protein Spirals 375g
Megaburn Wild Choc Cherry Bar 60g
Eloments Organic Vitamin Tea Selection
Kewpie Mayonnaise Sriracha Flavour 20g
Hello Fresh Voucher
Showbag Price: $28
Total Value: $191
*Note - Please note our showbags are available at the Royal Shows. Contents may vary. Vouchers may require a minimum spend.

Sign up to our emails for access to prizes, insider tips and exclusive access to Showbag must-know news.
Follow us for access to exclusive offers, competitions and behind the scenes access to the wonderful world of Showbags.