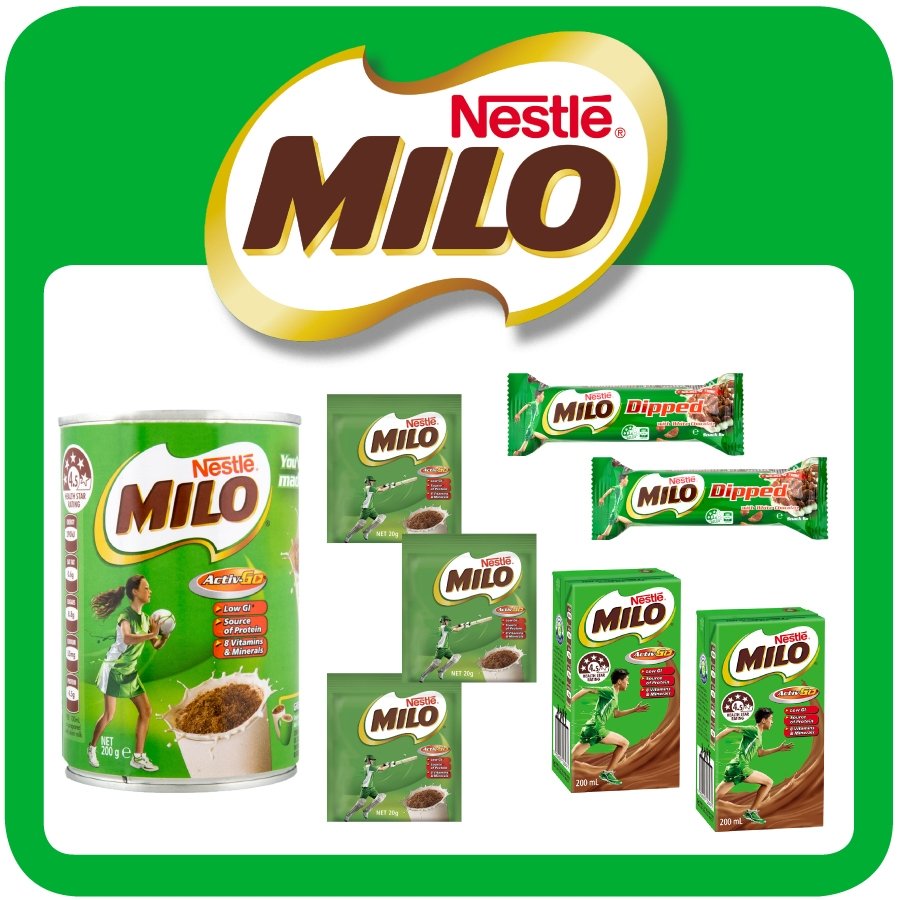 Did you know? MILO® is named after Milo of Croton, a Greek wrestler who lived in the 6th Century BC and possessed legendary strength.
MILO® was invented back in 1934 (yep, seriously!). Nestle wanted to develop a drink that tasted good so children would drink it, while at the same time giving them the vitamins and minerals they needed. They also didn't want it to cost too much! They also wanted it to be made from local ingredients such as malted barley, dried milk and cocoa. It took a young chemical engineer 4 years to master the recipe!
The MILO® Showbag Contents:
1 x MILO® Powder 200g
3 x MILO® Powder Sachets 20g
2 x MILO® Ready to Drink 200mL
2 x MILO® Dipped with White Choc Snack Bars 21g
Showbag Price: $15.00
Total Retail Value: $14.00
Unfortunately the MILO Showbag isn't available to purchase online. Please shop our full range online now.
Sign up to our emails for access to prizes, insider tips and exclusive access to Showbag must-know news.
Follow us for access to exclusive offers, competitions and behind the scenes access to the wonderful world of Showbags.