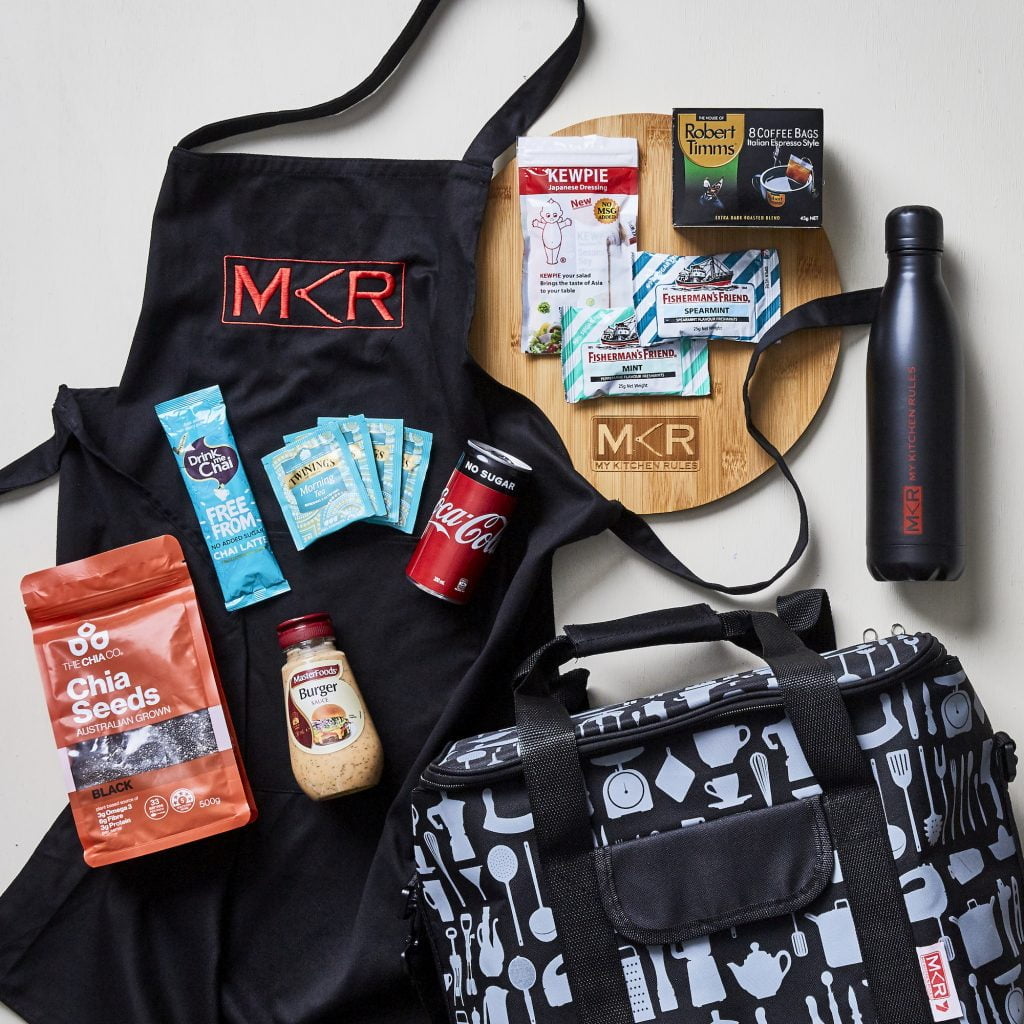 My Kitchen Rules Showbag Contents:
My Kitchen Rules Cooler Bag
Choose 2 of 3: Apron, Round Chopping Board, Water Bottle
Masterfoods Burger Sauce 250ml
The Chia Co Mixed Chia Seeds 250g
Fisherman's Friend 99% Sugar Free Peppermint Flavour Freshmints 25g
Fisherman's Friend 99% Sugar Free Spearmint Flavour Freshmints 25g
Robert Timms Coffee Bags
Coca-Cola No Sugar 200ml
Twinings Morning Tea
Drink Me Chai Free From 18g
Kewpie Roasted Sesame & Soy Sesame Dressing
Australia's Violet Crumble 180g
Mazzetti Balsamic Vinegar of Modena 250ml
Showbag Price: $25
Total Value: $124
*Note - Please note our showbags are available at the Royal Shows. Contents may vary. Vouchers may require a minimum spend.

Sign up to our emails for access to prizes, insider tips and exclusive access to Showbag must-know news.
Follow us for access to exclusive offers, competitions and behind the scenes access to the wonderful world of Showbags.