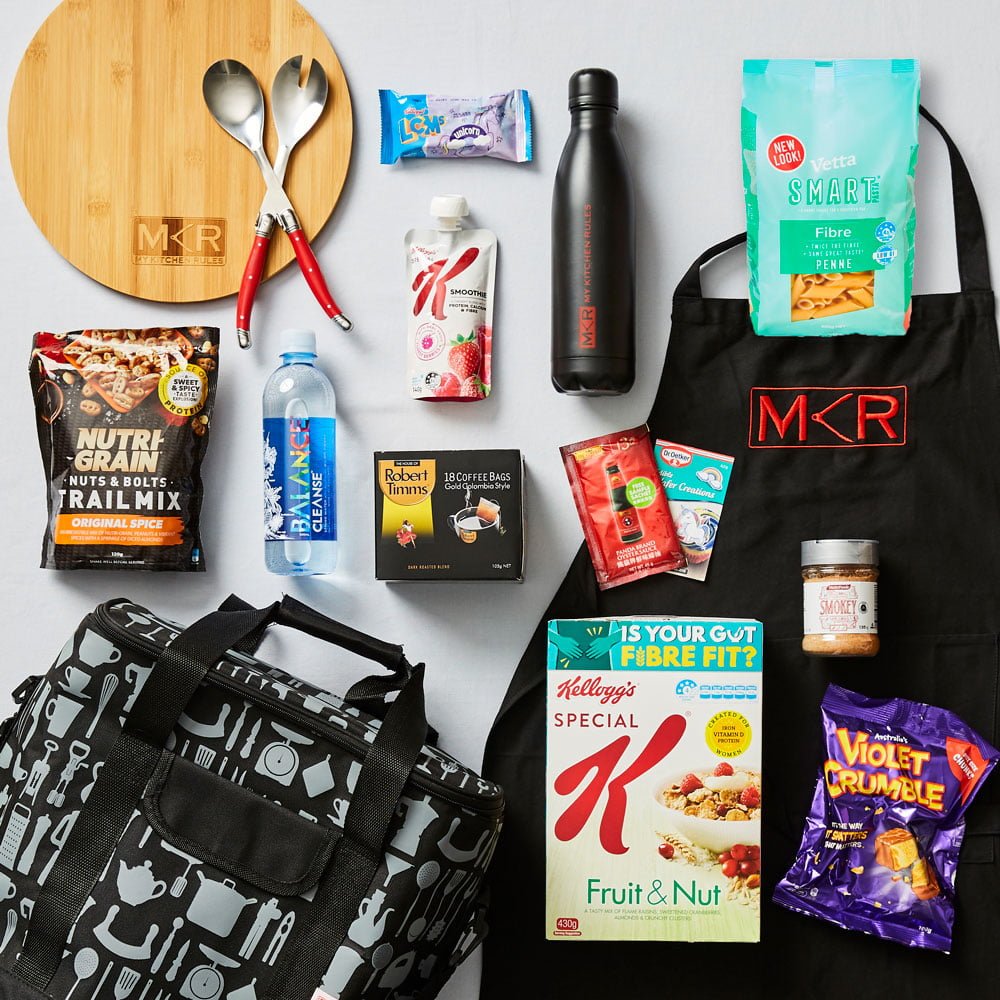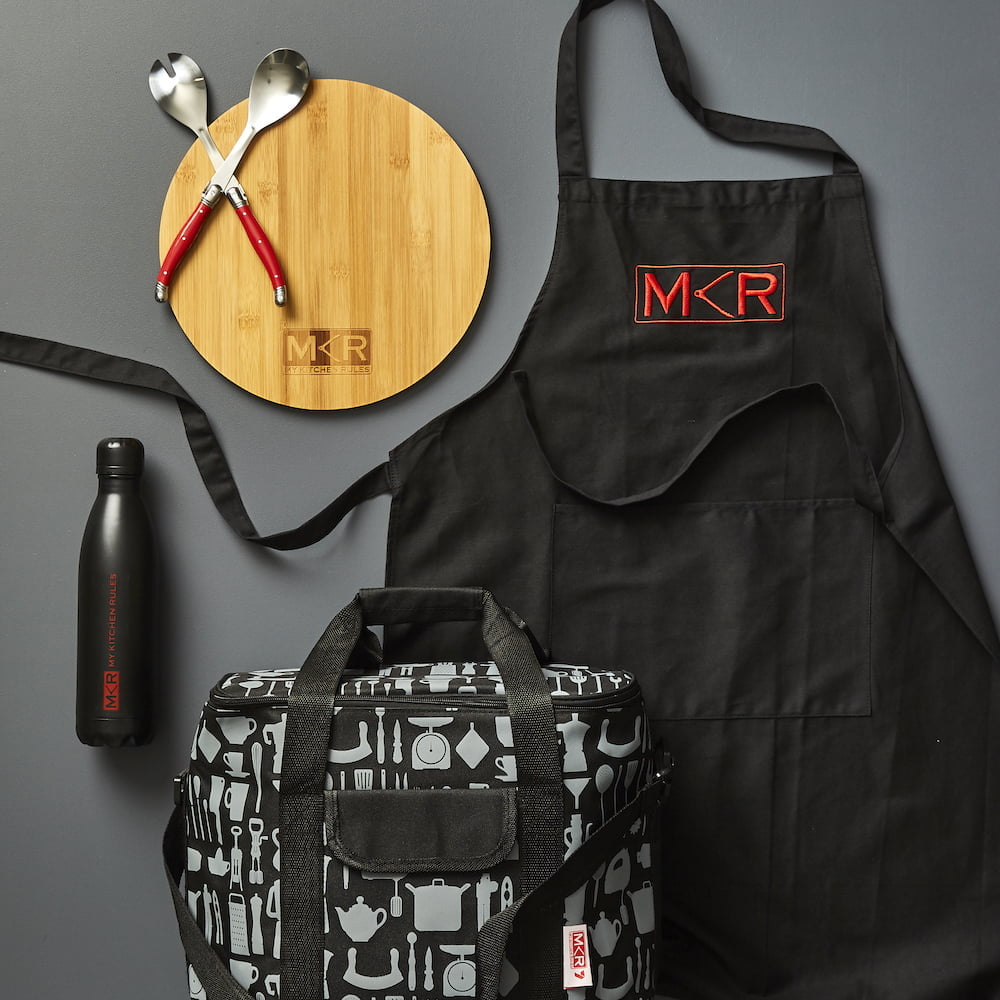 My Kitchen Rules Adelaide Showbag Contents:
My Kitchen Rules Cooler Bag
Choose one: Apron or Chopping Board
Choose one: MKR Water Bottle or Salad Servers
Balance Water 500ml
Ocean Spray Reduced Sugar Craisins 30g
Masterfoods Texan Style Smokey Rub 135g
Special K Smoothie 140g
Australia's Violet Crumble 180g
Dr Oetker Edible Wafer Creations
Nutri-Grain Nuts & Bolts Trail Mix
Special K Fruit & Nut 430g
Robert Timms Coffee Bags
LCM's Unicorn Bar 132g
Peckish Puff Bites 80g
Vetta High Fibre Penne Pasta 500g
LKK Panda Oyster Sauce
Showbag Price: $25
Total Value: $134
*The MKR Showbag is retailing at the Melbourne and Perth Shows. Contents may vary between shows. 
*Note - Please note our showbags are available at the Royal Shows. Contents may vary. Vouchers may require a minimum spend.

Sign up to our emails for access to prizes, insider tips and exclusive access to Showbag must-know news.
Follow us for access to exclusive offers, competitions and behind the scenes access to the wonderful world of Showbags.