MY KITCHEN RULES SHOWBAG 2018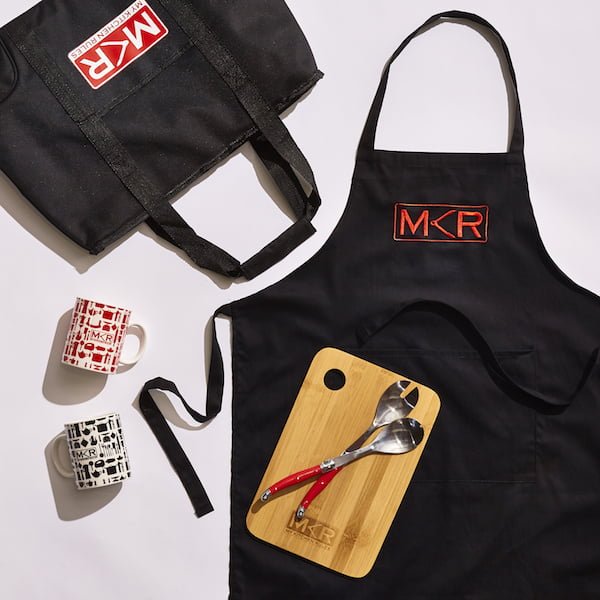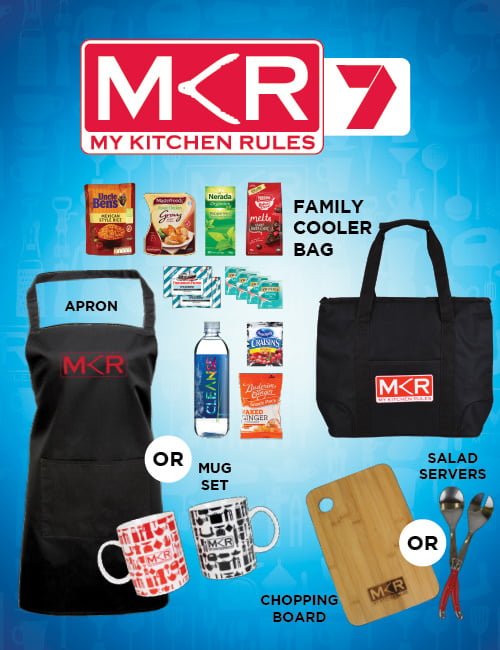 My Kitchen Rules Showbag Contents:
My Kitchen Rules Cooler Bag
Choose 2 of 4:
My Kitchen Rules Apron
My Kitchen Rules Mug Set
My Kitchen Rules Salad Servers 
My Kitchen Rules Cutting Board
PLUS
Masterfoods Ready to Heat Gravy 160g
Uncle Ben's Mexican Style Rice 250g
Fisherman's Friend Peppermint 25g
Fisherman's Friend Spearmint 25g
Naked Ginger Snack Pack 40g (Ekka only)
Balance 'Cleanse' Water 500 ml
Nestle Baker's Choice Melts 290g
Nerada Organics Herbal Tea
Twinings Morning Tea
Showbag Price: $22.00
Total Value: $113.00
*Note - Please note our showbags are available at the Royal Shows. Contents may vary. Vouchers may require a minimum spend.

Sign up to our emails for access to prizes, insider tips and exclusive access to Showbag must-know news.
GET A LITTLE SOCIAL
Follow us for access to exclusive offers, competitions and behind the scenes access to the wonderful world of Showbags.