My Kitchen Rules Showbag
SYDNEY ROYAL EASTER SHOW 2021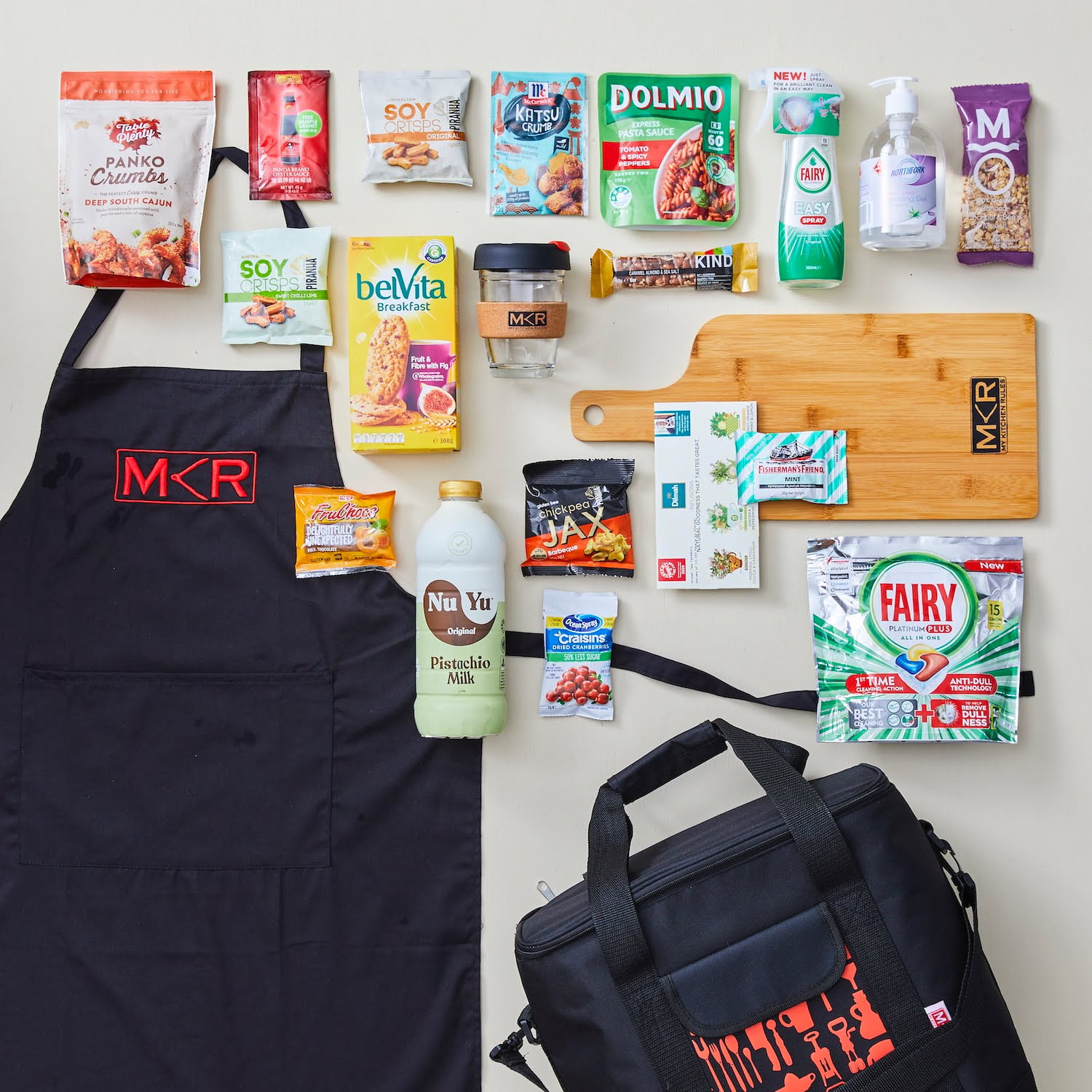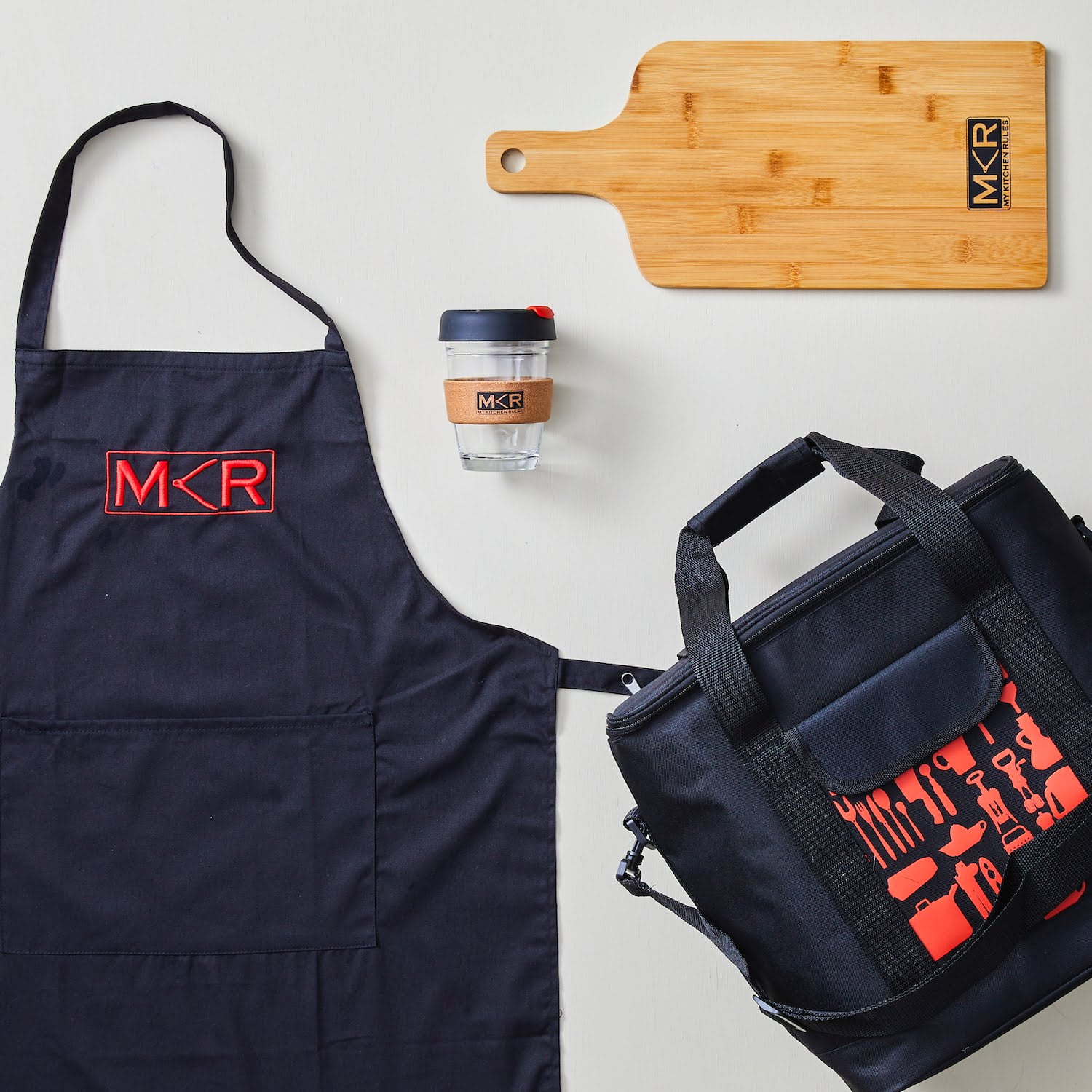 Showbag Contents:
MKR Tote Cooler Bag
MKR Eco Coffee Cup
MKR Apron or Serving Board
PIRANHA Soy Crisps Original 23g
PIRANHA Soy Crisps Sweet Chilli Lime 23g
PIRANHA Jax BBQ 20g
Northfork Instant Hand Sanitising Gel, Aloe Fragrance 500ml
Fairy Lemon Platinum Plus Dishwashing Tablets 15 pack
Fairy Platinum Dishwashing Spray 300ml
Fisherman's Friend Sugar Free 25g
NuYu Pistachio Plant Based Milk 1L
McCormick Street Food 25g
belVita Breakfast Bars Fruit & Fibre 6 Pack 300g
KIND Nut Bar 40g
DOLMIO® Express Pasta Sauce 170g
Table of Plenty Panko Crumbs x 1 (Italian Herb Blend or Deep South Cajun 150g
Dilmah Infusions Tea 4 Pack Sampler
Murray River Organics Muesli (individual 60g sachets)
Menz FruChoc 35g sample pack
Craisins Dried Cranberrries 50% less sugar 30g
Lee Kum Kee Panda Brand Oyster Sauce 45g
Lee Kum Kee Panda Brand Oyster Sauce Cookbook
Showbag Price: $25.00
Total Retail Value: $153.00
*Note - Please note our showbags are available at the Royal Shows. Contents may vary. Vouchers may require a minimum spend. To view our showbags available to purchase online visit www.showbagshop.com.au.

Sign up to our emails for access to prizes, insider tips and exclusive access to Showbag must-know news.
Follow us for access to exclusive offers, competitions and behind the scenes access to the wonderful world of Showbags.