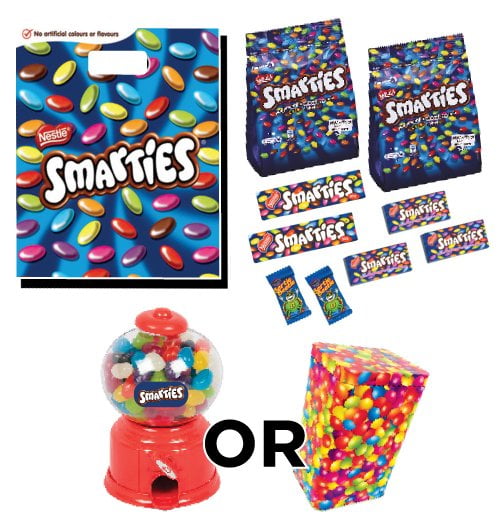 Showbag Contents:
2 x Smarties Bag 120g
2 x Smarties Box 50g
3 x Mini Smarties 11g
2 x Bertie Beetle 10g
1 x Novelty - Smarties Tin OR Smarties Dispenser
Showbag Price: $15.00
Total Retail Value: $23.09
*Note - Please note our showbags are available at the Royal Shows. Contents may vary. Vouchers may require a minimum spend.

Sign up to our emails for access to prizes, insider tips and exclusive access to Showbag must-know news.
Follow us for access to exclusive offers, competitions and behind the scenes access to the wonderful world of Showbags.