STELLA ATHLETIC | MELBOURNE 2018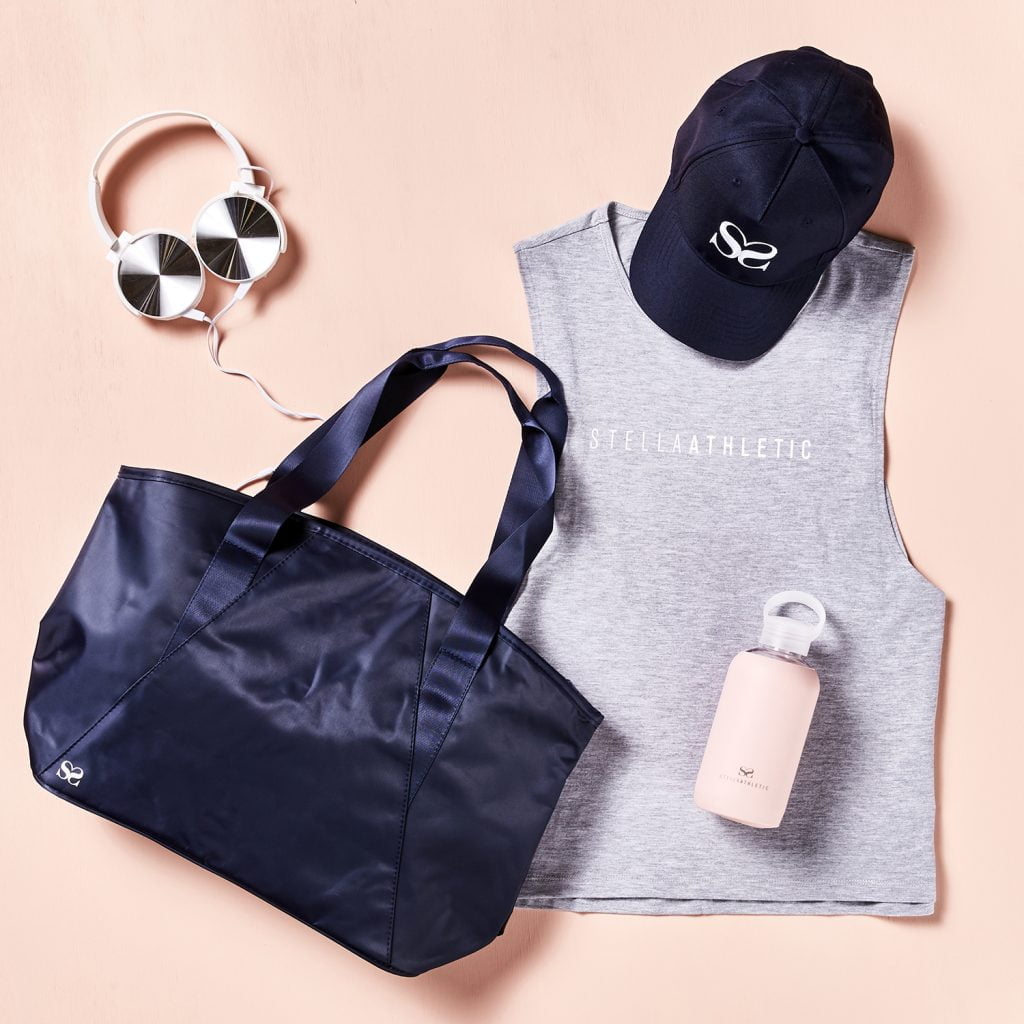 Melbourne gals, if you're a health and fitness lover than boy do we have the showbag for you. The Stella Athletic Showbag is THE ultimate sports luxe collection. The best part? It's only $30 for everything below. Yep, everything. Find us at the Royal Melbourne Show from 22nd September - 3 October 2018.
Stella Athletic Contents:
Stella Athletic Gym Bag
Stella Athletic Cap or Headphones
Stella Tank Top (Choose size)
Stella Drink Bottle (in Mint)
Maybelline Master Precise Curvy Liquid Liner
Rimmel Moisture Renew Sheer & Shine Lipstick
Biore Baking Soda or Charcoal Micellar Water 75mL
Natralus Essential Beauty Pack
Swisspers  Coconut Oil Facial Wipes 2 pack
Natural Vege Chips 21g
Ocean Spray Craisins 32g
U By Kotex Sport Ultrathin Pads
Fisherman's Friend Peppermint 25g
Fisherman's Friend Spearmint 25g
Balance Water 500 ml
Slim Secrets Fit and Fab bar
Bodytrim Ultra Low Carb Choc Chip Cookie 50g
Nuttvia Hazelnut Spread Snack Pack 48g
Cadbury Dark Milk Perfectly Blended pieces 12.5g
Hello Fresh Voucher
Colgate Nature's Extracts Lemon & Aloe Vera Toothpaste 18g
Sanitarium UP&GO blends Mango + Coconut 250ml

Showbag Price: $30
Total Value: $252
*Note - Please note our showbags are available at the Royal Shows. Contents may vary. Vouchers may require a minimum spend.

Sign up to our emails for access to prizes, insider tips and exclusive access to Showbag must-know news.
GET A LITTLE SOCIAL
Follow us for access to exclusive offers, competitions and behind the scenes access to the wonderful world of Showbags.