STELLA ATHLETIC SHOWBAG | EKKA 2018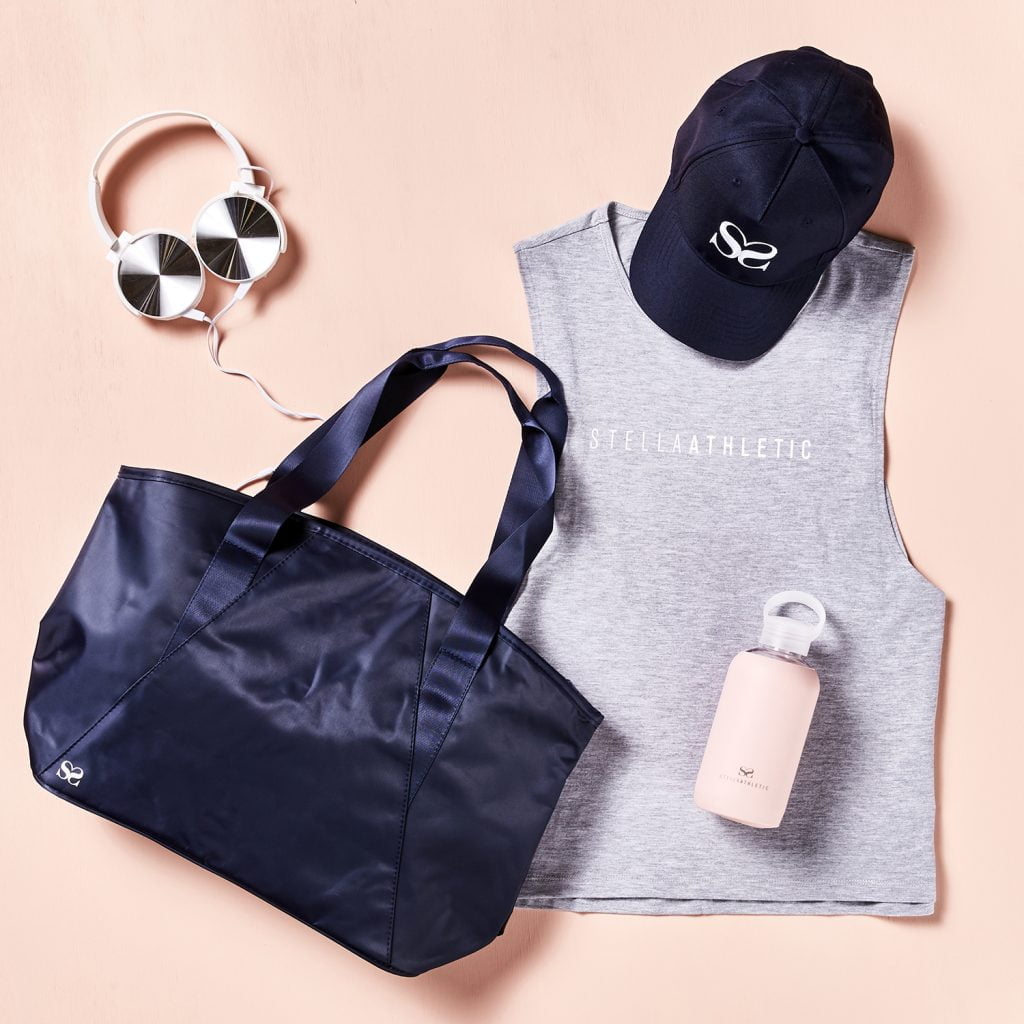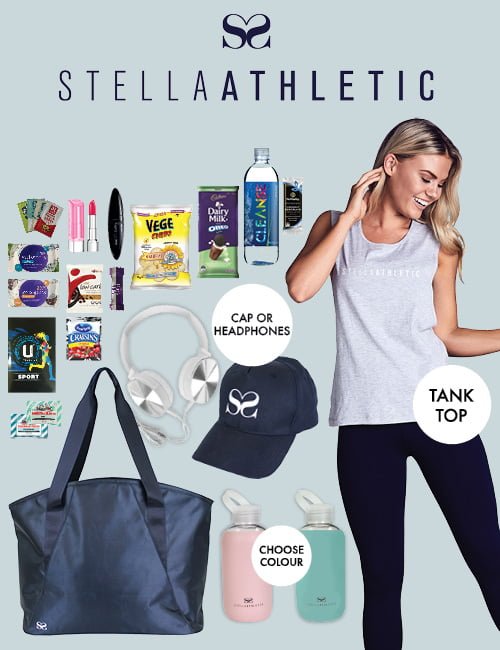 Save
The ultimate sports luxe collection retailing in a showbag at the 2018 Queensland Royal Show (The Ekka). Yep you heard right, a sportsluxe showbag.
Stella Athletic Contents:
Stella Athletic Gym Bag
Stella Athletic Cap or Headphones
Stella Drink Bottle (Choose colour)
Stella Tank Top (Choose size)
Maybelline Master Precise Curvy Liquid Liner
Rimmel Moisture Renew Sheer & Shine Lipstick
Natralus Essential Beauty Pack
Swisspers Coconut Oil Facial Wipes 2 pack
Swisspers Micellar & Coconut Water Facial Wipes 2 pack
Natural Vege Chips 21g
Ocean Spray Craisins 32g
U By Kotex Sport Ultrathin Pads
Fisherman's Friend Peppermint 25g
Fisherman's Friend Spearmint 25g
Balance 'Cleanse' Water 500 ml
Cadbury Dairy Milk with Oreo Mint 180g Block
NuVitality Protein Bar 30g
Bodytrim Ultra Low Carb Choc Chip Cookie 50g
Cadbury Dark Milk Perfectly Blended Pieces 12.5g
Hello Fresh Winter Warmers Cookbook & Offer
Showbag Price: $30
Total Value: $277
*Note - Please note our showbags are available at the Royal Shows. Contents may vary. Vouchers may require a minimum spend.

Sign up to our emails for access to prizes, insider tips and exclusive access to Showbag must-know news.
GET A LITTLE SOCIAL
Follow us for access to exclusive offers, competitions and behind the scenes access to the wonderful world of Showbags.