THE ADELAIDE SHOW: GETTING THERE, TICKET PRICES AND ALL THE THINGS TO KNOW
OPENING HOURS
The Royal Adelaide Show is running from 31 August – 9 September 2018.
The Royal Adelaide Show opens at 9am every day. The Carnival operates until 11pm Friday and Saturdays and through to 10pm Sunday through to Thursday (weather permitting). The Showbag Hall is open from 9.30am every day and closes at 9pm (10pm on Fri and Sat nights).
The fireworks at on at 8pm Mon – Thurs and Sundays or 9pm on Friday and Saturday nights.
TICKETS
Tickets are already on sale and it's cheaper to buy online in advance.
Adult tickets are $24 ($27 at the gate) and a Child (5-14) is $15 ($17 at the gate). You can get a family ticket for $58 which covers 2 adults, 2 children OR 1 adult, 3 children.
Return Tickets $12
If you attend the Show you can purchase AT THE SHOW a return $12 ticket to come again. Your personalised ticket must be purchased at a Show Kiosk whilst at the Show. The ticket then can be used on any day you choose to return. These tickets are not refundable.
Special After 6pm tickets $13
Enter the Show for $13 at the gate after 6pm Monday 3 to Friday 7 September ONLY with a voucher from The Advertiser. There is a limit of one admission ticket per voucher.
Discount Days!
On Wednesday 5 and Thursday 6 September from 9am until 1pm, adults, pensioners and students can enter the Show at the Child Gate Price of just $17.00. Remember, all children under 5 years are free.
NOTE: After 1pm all entries will revert back to the normal gate price.
Getting there
Driving
The primary parking is located in the Adelaide Park Lands. It costs $13 per car per day. There is minimal parking in the Rose Terrace and Leader Street car parks, it costs $25 a day. There is alternative parking available, visit theshow.com.au for details.
Public Transport
Tram
There are plenty of trams running; just hop off at stop 3 Goodwood Road for access to the Showground.Train: Adelaide Showground Station
Train
Take advantage of the Adelaide Showground railway station located adjacent to the Showground north western entrance. Catch a Seaford or Belair train, operating every day of the Show. In addition, Royal Show train shuttles will operate between Adelaide and Adelaide Showground stations during off-peak times to ensure a high frequency service.
Bus: 21W Show shuttle bus
The 21W Show shuttle bus operates all day, every day of the Show between the city and the Goodwood Road bus interchange at the Showground.
O-Bahn Show Express bus
Special O-Bahn Show express buses operate every day of the Show from Tea Tree Plaza Interchange via the O-Bahn, picking up at Paradise and Klemzig then direct to the Showground. Three trips each morning depart from Golden Grove Village, or you can catch any regular O-Bahn service to the city and connect to the 21W Show shuttle bus
Handy things
There are mobile phone chargers at the Jubilee South Locker Hire.
Lost persons wristbands are available at all show kiosk and other handy places around the show.
Parcel minding:
Guides SA operates this service for a small fee from the rear of the Ringmaster's building, between the Members Grandstand and the BankSA Farmyard Nursery. It is open from 9am to 9pm daily.
Costs for parcel minding:
$4 per parcel, backpacks
$6.00 for large parcels, large bags, trolley bags and pushers
Lockers
Lockers are available for hire at the Show. Open from 9am until 9.30pm each day, the lockers are available in The Atrium Food Court next to Jubilee Pavilion.
Options for lockers are:
All day lockers which can be accessed throughout the day - $10 to hire (plus a $2 refundable key deposit)
Self-serve single use coin operated lockers - $2 (regular) or $4 (large)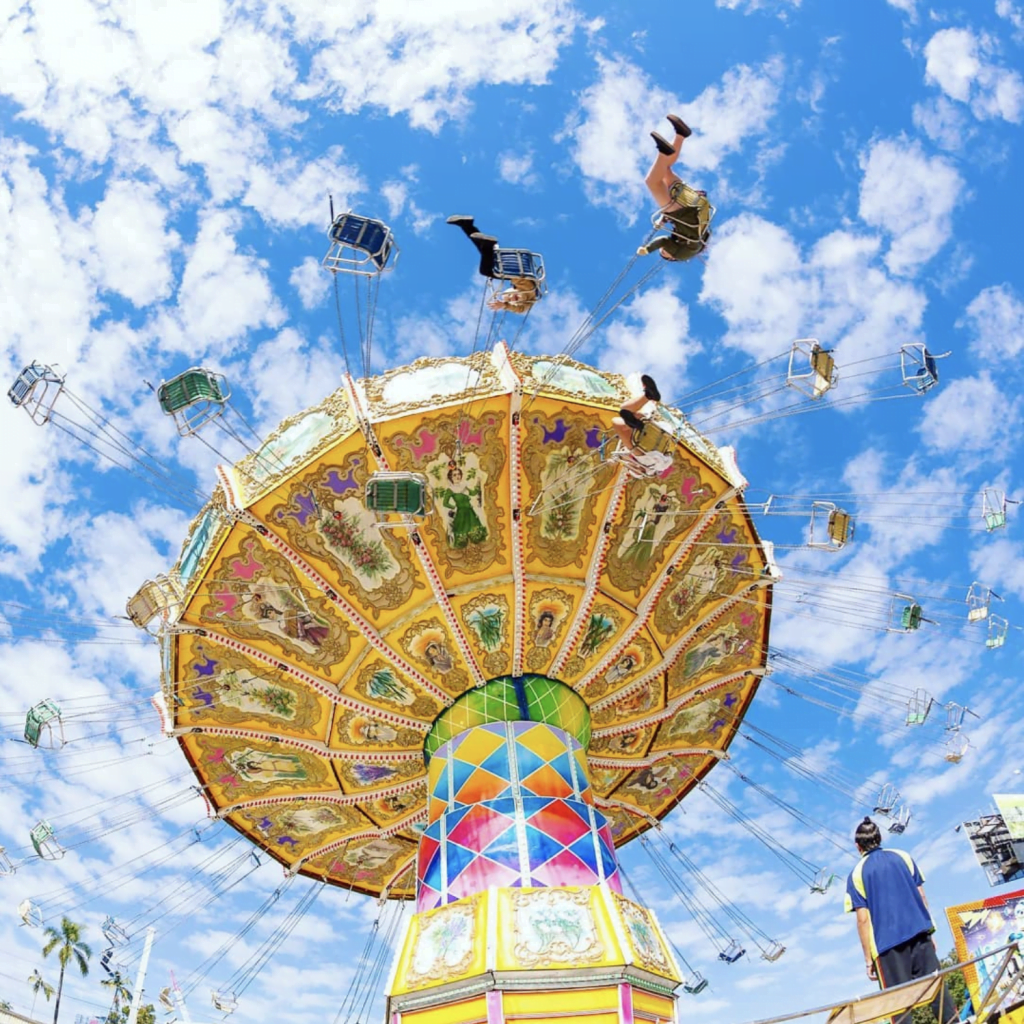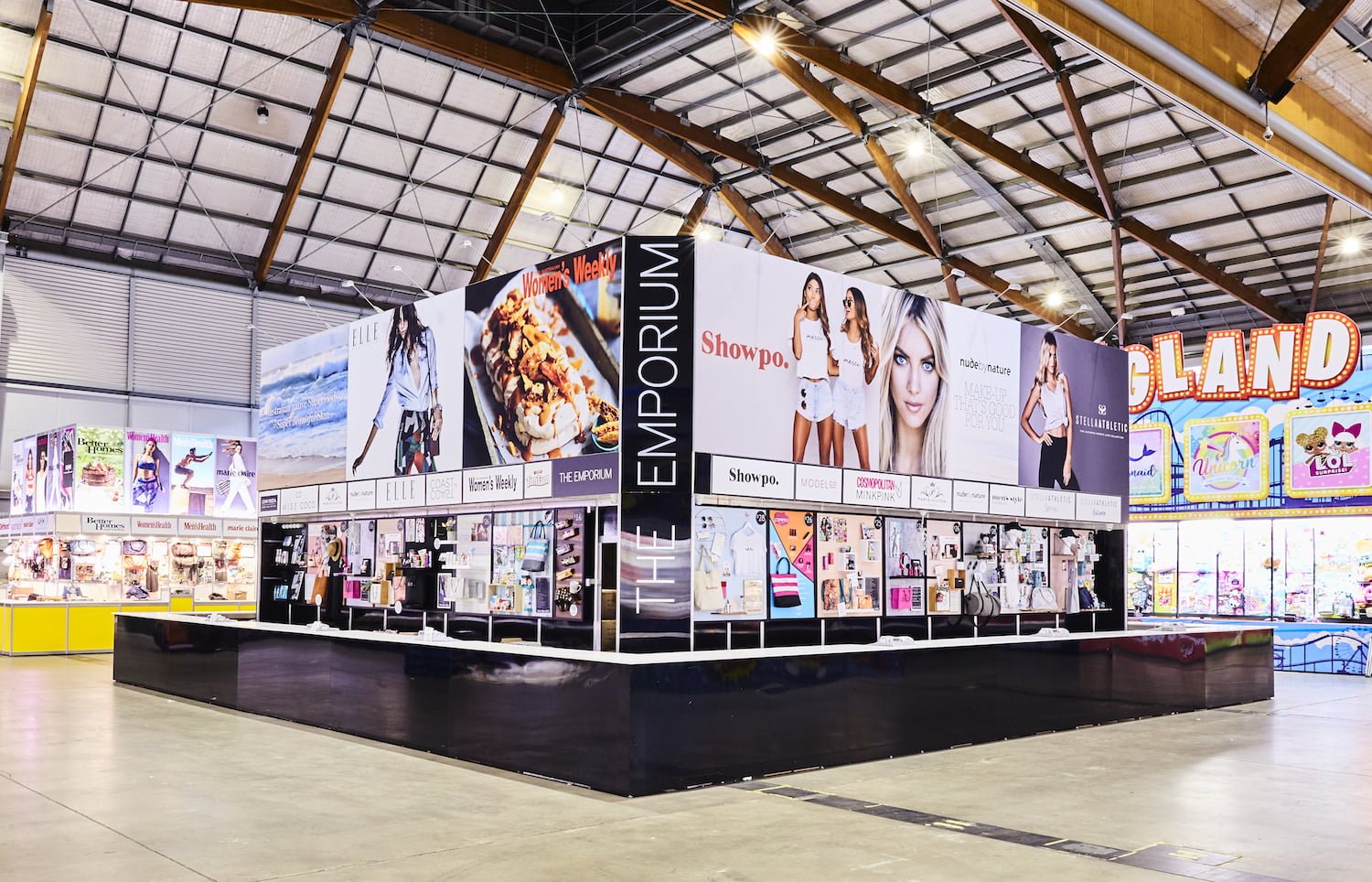 Sign up to our emails for access to prizes, insider tips and exclusive access to Showbag must-know news.
GET A LITTLE SOCIAL
Follow us for access to exclusive offers, competitions and behind the scenes access to the wonderful world of Showbags.