TRIPLE M SHOWBAG | EKKA 2019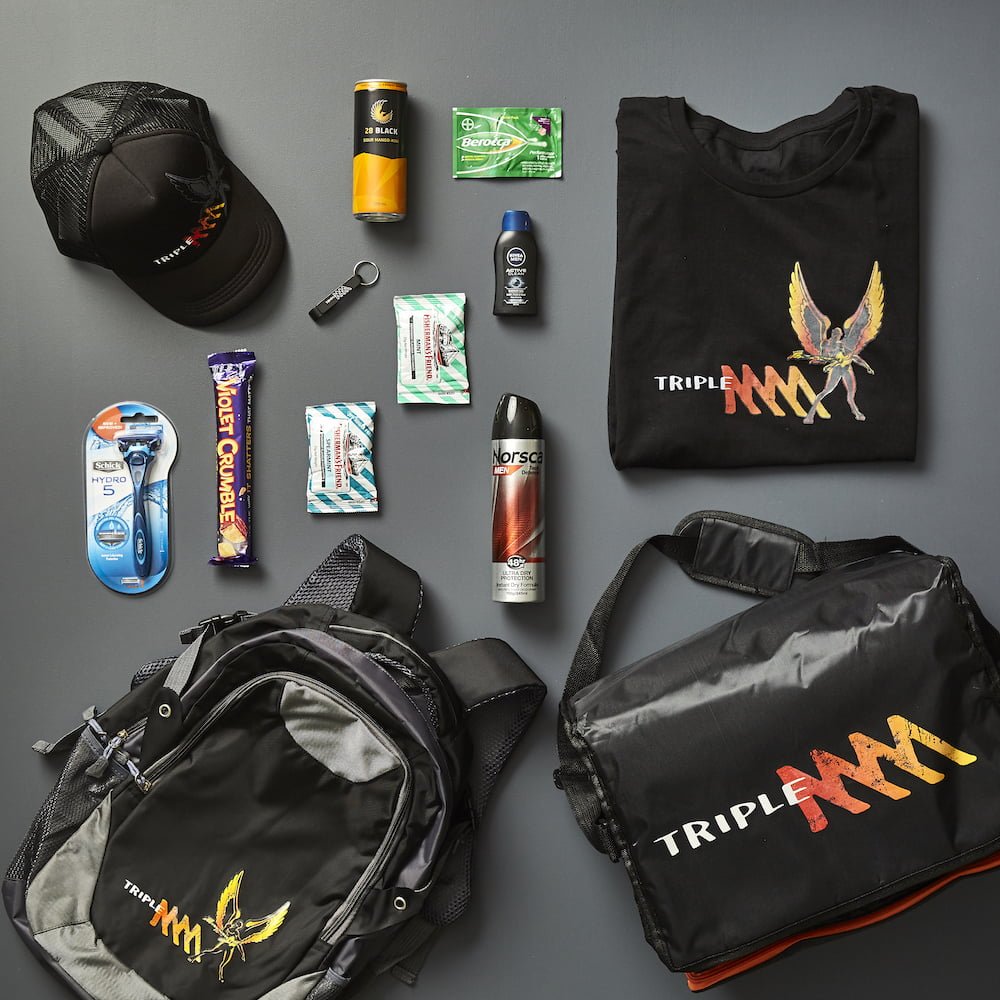 The Triple M Showbag has long been kickin' it in the showbag halls for decades now and the time has come for its last hurrah.
Triple M Showbag Contents:
Triple M Backpack or Triple M Cooler Bag (Choose one)
Triple M T-Shirt (Choose size)
Triple M Cap
Triple M Keyring Bottle Opener
Schick Hydro 5 Razor
Norsca Tech Defence Deodorant 150g
Nivea Men Deep Shower Gel 50ml
Gorilla Glue Tube 3ml
King of Shaves 15ml Shave Gel Sensitive
28 Black Energy Drink 250ml
Australia's Violet Crumble Bar 50g
Fisherman's Friend 99% Sugar Free Spearmint Flavour Freshmints 25g
Fisherman's Friend 99% Sugar Free MINT Flavour Freshmints 25g
Berocca in Raspberry Blackberry
Holey Moley Free 9 Hole Voucher
Bite Markets at North Harbour Voucher (2 free tickets)
Skyzone 1 hour "Jump and Enduro Warrior" Pass
"Win a MINI Cooper 3 Door Hatch (Auto)" Registration Voucher
Supa Golf Voucher
Carl's Jnr. Burger Voucher

Showbag Price: $30
Total Value: $201
*Note - Please note our showbags are available at the Royal Shows. Contents may vary. Vouchers may require a minimum spend.

Sign up to our emails for access to prizes, insider tips and exclusive access to Showbag must-know news.
Follow us for access to exclusive offers, competitions and behind the scenes access to the wonderful world of Showbags.