UNCLE TOBY'S SHOWBAG | EASTER SHOW 2019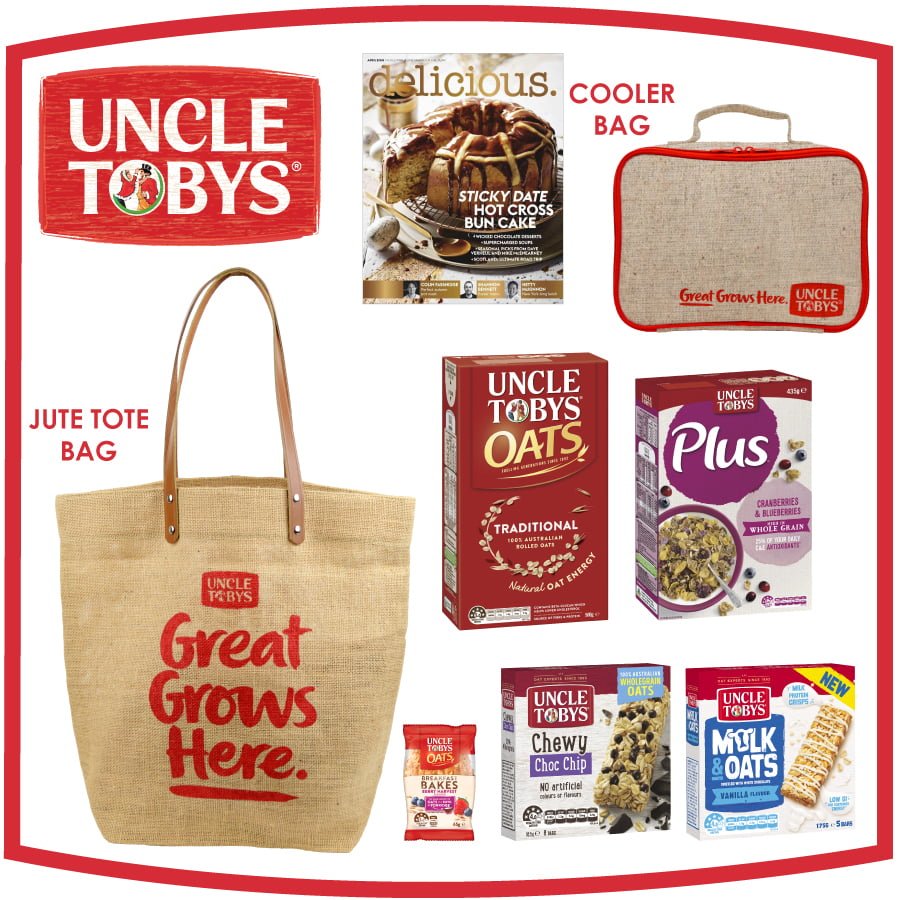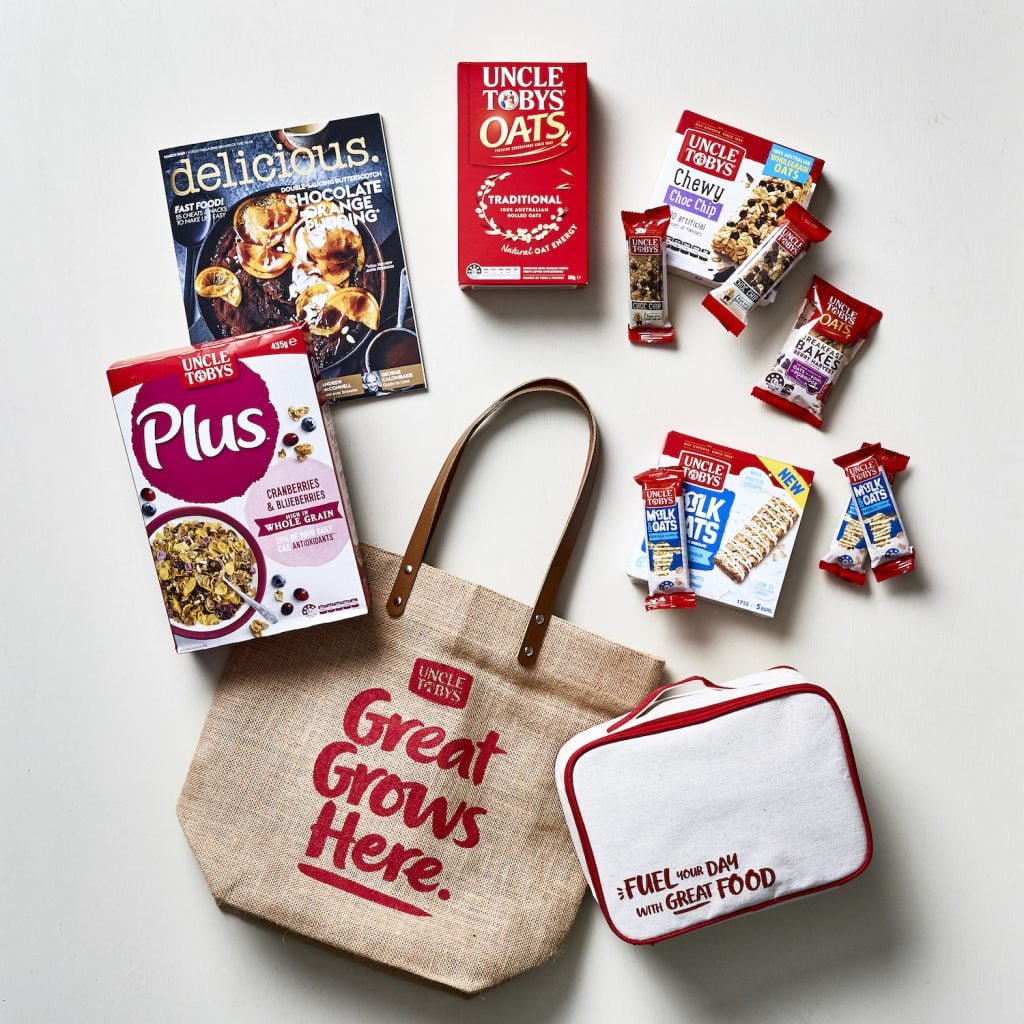 Nobody does snacks and breakfast cereals like UNCLE TOBYS. We're launching the UNCLE TOBYS Showbag at the Easter Show in 2019. You'll find this epic haul of UNCLE TOBYS goodies at the UNCLE TOBYS Stand in the Woolworth's Fresh Food Dome.
UNCLE TOBYS Showbag Contents:
Delicious Magazine (Current Issue)
UNCLE TOBYS Jute Bag
UNCLE TOBYS Canvas Lunch Cooler Bag
UNCLE TOBYS Traditional Oats 500g
UNCLE TOBYS Plus Antioxidants 435g
UNCLE TOBYS Chewy Choc Chip (6 pack)
UNCLE TOBYS Breakfast Bake Berry Harvest
Bonus offer: UNCLE TOBYS Vanilla Milk & Oats (5 pack) with email sign up
Showbag Price: $15.00
Total Retail Value: $62.45
*Note - Please note our showbags are available at the Royal Shows. Contents may vary. Vouchers may require a minimum spend.

Sign up to our emails for access to prizes, insider tips and exclusive access to Showbag must-know news.
Follow us for access to exclusive offers, competitions and behind the scenes access to the wonderful world of Showbags.