BERTIE BEETLE PLATINUM SHOWBAG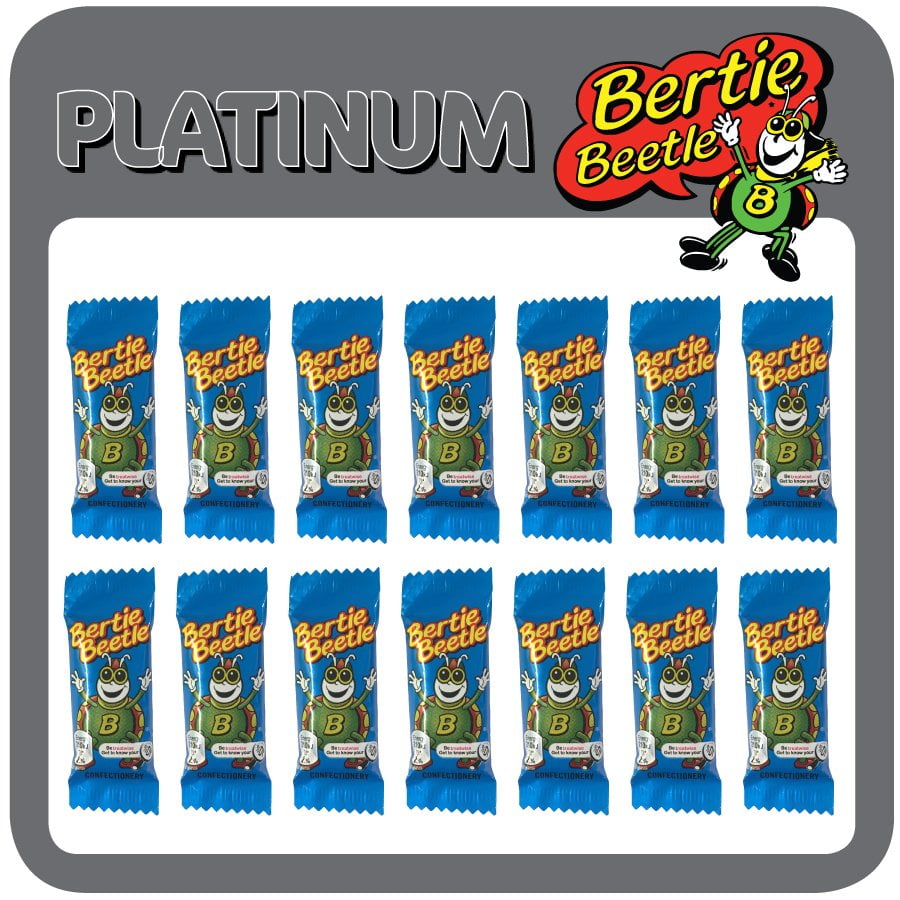 Did you know? Bertie first appeared as part of the Hoadley's Chocolate Showbag in 1963 alongside Violet Crumble and Polly Waffle. This was back in the day when there were 30 odd showbags available, not the 400 you can choose from today.
Bertie Beetle Platinum Showbag Contents:
14 x Bertie Beetle 10g
Showbag Price: $5.00
Total Retail Value: $11.20
Did you know? You can now buy Bertie Beetle online! Check out our product range.
*Note - Please note our showbags are available at the Royal Shows. Contents may vary. Vouchers may require a minimum spend.

Sign up to our emails for access to prizes, insider tips and exclusive access to Showbag must-know news.
Follow us for access to exclusive offers, competitions and behind the scenes access to the wonderful world of Showbags.