Allen's Choc Classics Showbag 2021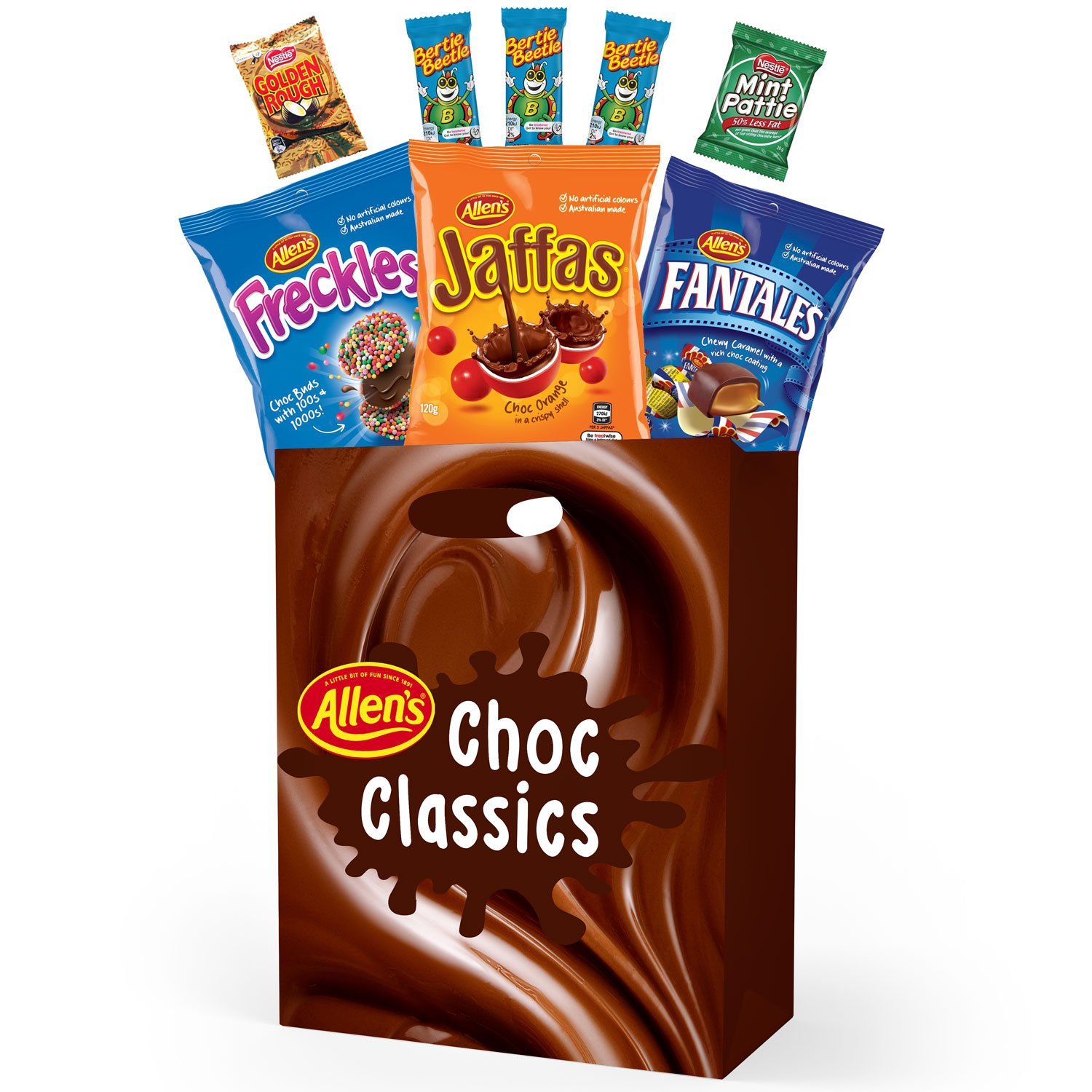 Showbag Contents:
Allen's Freckles Chocolate Bag 120g
Allen's Fantales Chocolate Bag 120g
Allen's Jaffas Chocolate Bag 120g
Nestle Golden Rough 20g
Nestle Mint Pattie 20g
3 x Bertie Beetle 10g
Showbag Price: $12
Total Retail Value: $13.40
*Note - our showbags are available for sale at the Royal Shows. To view our showbags available online visit www.showbagshop.com.au.
Sign up to our emails for access to prizes, insider tips and exclusive access to Showbag must-know news.
Follow us for access to exclusive offers, competitions and behind the scenes access to the wonderful world of Showbags.