Big Nestle Family Deal Showbag 2021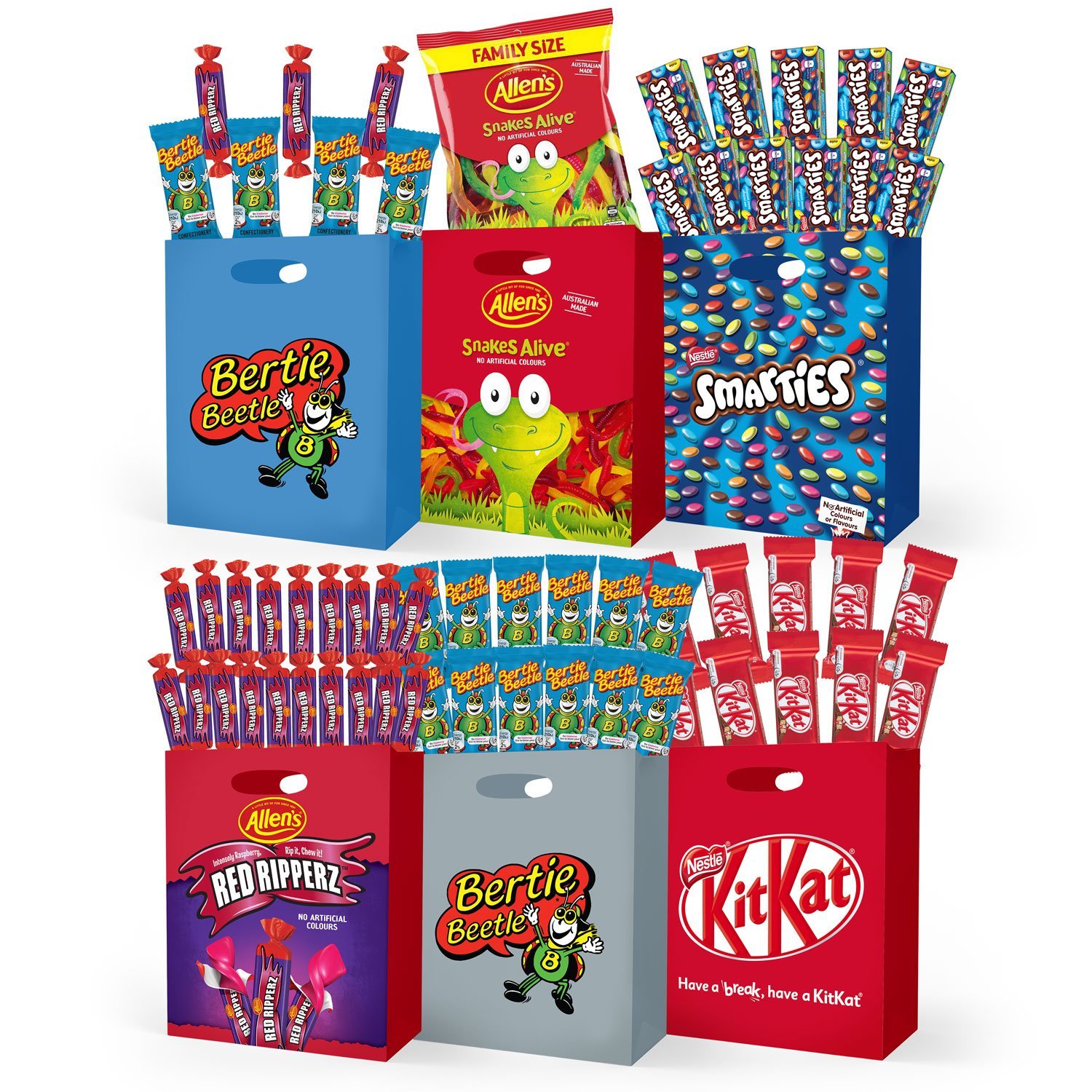 YEP! This family sized bundle contains six showbags of your favourite brands.
Showbag Contents:
Kit Kat Showbag containing x10 Kit Kat 17g
Smarties Showbag containing x11 Smarties 11g
Snakes Alive Showbag containing x1 Snakes Alive 450g
Red Ripperz Showbag containing x19 Red Ripperz 11g
Bertie Beetle Blue Showbag containing x4 Bertie Beetle 10g & x3 Red Ripperz 11g
Bertie Beetle Platinum Showbag containing x12 Bertie Beetle 10g
Showbag Price: $20.00
Total Retail Value: $33.30
*Note - Please note our showbags are available at the Royal Shows. Contents may vary. Vouchers may require a minimum spend. To view our showbags available to purchase online visit www.showbagshop.com.au.

Sign up to our emails for access to prizes, insider tips and exclusive access to Showbag must-know news.
Follow us for access to exclusive offers, competitions and behind the scenes access to the wonderful world of Showbags.