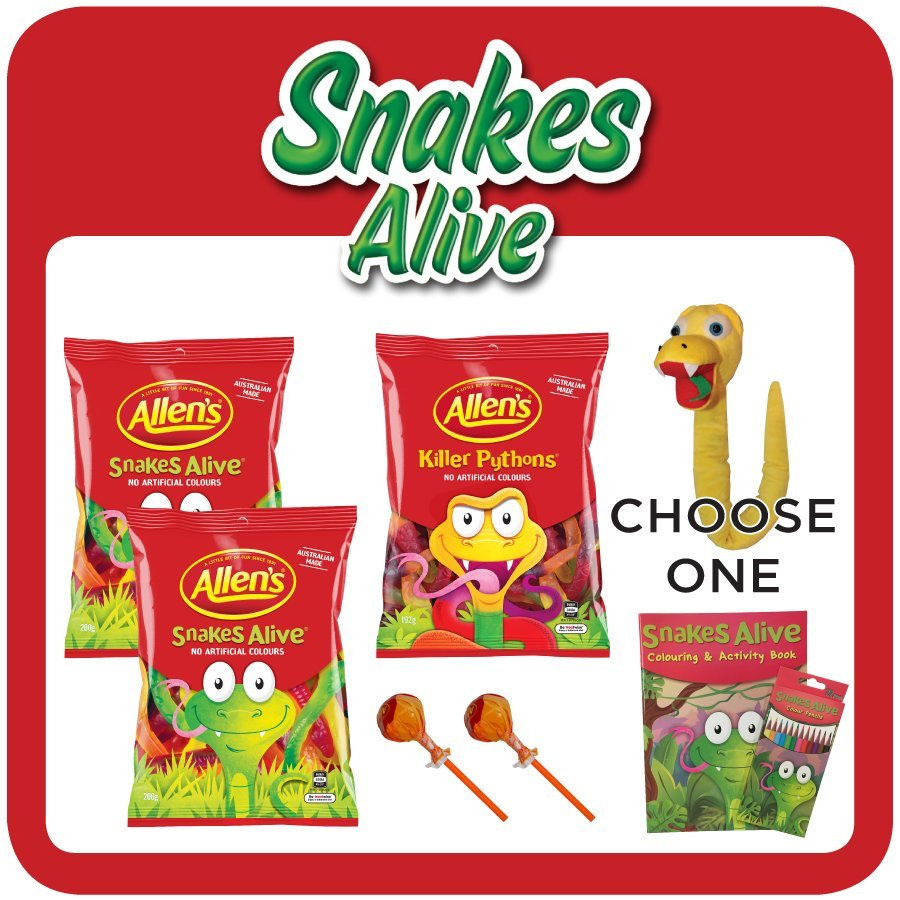 Containing live snakes. Wait no... Snakes on a plane? Definitely no.
The Snakes Alive Showbag contains absolutely zero dangerous wildlife species BUT it does have a bunch of delicious lollies just for you.
Snakes Alive Showbag Contents:
2 x Allen's Snakes Alive Hanging Bag 200g
1 x Allen's Killer Python 8 Pack Hanging Bag 192g
2 x Allen's Ball Pops 7.5g
Choose one: Plush Snake OR Colouring Book & Pencil Set
Showbag Price: $12.00
Total Retail Value: $21.34
*Note - Please note our showbags are available at the Royal Shows. Contents may vary. Vouchers may require a minimum spend.

Sign up to our emails for access to prizes, insider tips and exclusive access to Showbag must-know news.
Follow us for access to exclusive offers, competitions and behind the scenes access to the wonderful world of Showbags.